5 Must-Try Colombian Fruits in Bogota
Posted: September 6, 2020 @ 5:18 pm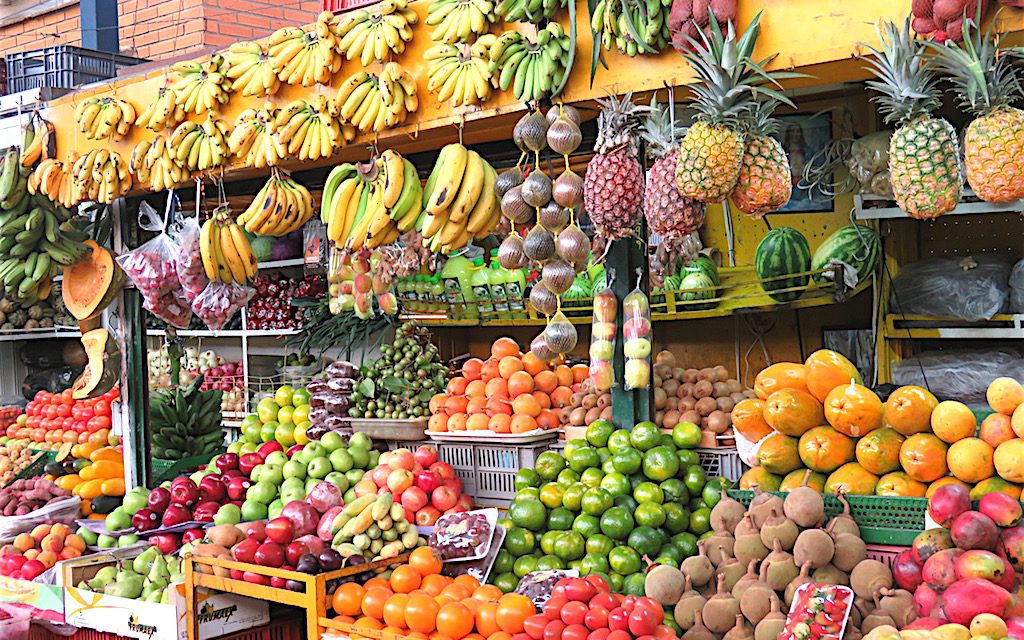 Bogota is the fruit paradise to try out the most delicious and exotic Colombian fruits you have heard.
Take a walk in the Bogota supermarkets or a grocery shop, and you'll encounter the most versatile range of brightly colored fruits.
On your trip to the Bogota fruit markets, it is easy to get overwhelmed with what fruit to pick and try out. So, here is a list of top five must-try Columbian fruits in Bogota.
Cherimoya
"Masterpiece of nature" is how Haenkee referred to the Cherimoya, aka Custard apple – Columbia's national treasure. On your trip to Bogota, make it a point to try Columbian fruit, Cherimoya, a fruit that is deliciousness itself.
How does Cherimoya taste like? The taste varies a lot. Some people say it tastes like ripe bananas or pineapples, while some say it tastes like bubblegum.
Cherimoya's a fruit that you should definitely try because these are expensive fruits outside of Columbia. But, in Bogota supermarkets, you can find Cherimoya laughably cheaper than ever!
Lulo Fruit
The lulo fruits are little orange fruits, which only grows in South America. The fruits taste similar to lemon and are the most aromatic fruit you'll ever encounter.
So, how lulo tastes like? These little orange guys are too tart to eat alone, but as they come with excellent citrus flavor, lulos are used in making refreshing juices and sherbets.
Feijoas
Feijoas fruits are small green fruits resembling that of lime and come with sweet and flowery flavors.
These fruits don't look that much at first glance, but once you taste it, you'll get a kick of all the sensational flavors of strawberry, bubblegum, pineapple, and guava.
Mamoncilloa
Mamoncilloas are Colombian mainstay fruits that are a cousin to lychee and taste tangy and citrus in flavor. It's fun to eat mamoncillo. Pop the whole fruit into your mouth and eat just like lychee.
Guava or Guayaba
Guayaba is one of the favorite fruits for local and also among travelers. The fruit is a tropical Columbian fruit and comes with a unique sweet flavor. This tropical fruit is always found in plenty in Bogota, and ripe Guayabas are a must-try fruit in Bogota.
Author:
Steve
Viewed:
431 Views
Check Out All Of 's Blogs!
Comments: