| | |
| --- | --- |
| The Ultimate Guide to Business Travel in Toronto: Tips and Tricks for Success! | Posted: June 2, 2023 |
Business travel can be both exciting and stressful, especially if you're visiting a new city like Toronto for the first time. The city offers a bustling business environment with countless opportunities for networking and professional development, but navigating the city can be overwhelming.
Whether you're a seasoned traveler or a first-timer, this comprehensive guide to business travel Toronto will help you achieve satisfaction:
Book Accommodations in Advance
When it comes to business travel, accommodation is a key factor to consider. Toronto has a wide range of options, including luxury hotels and budget-friendly vacation rentals. However, it's important to book your accommodations in advance to avoid the last-minute rush and potential price hikes.
Transportation Options
Toronto is a large city with a reliable public transportation system that includes buses, subways, and streetcars. Taxis and rideshare services are also available, and many companies offer corporate accounts that allow for easy billing and tracking.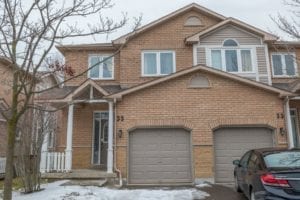 Plan Your Schedule
A busy business trip can quickly become overwhelming if you don't have a plan in place. Start by creating a detailed itinerary that includes your meetings, networking events, and any leisure activities you want to explore. Use a scheduling app or calendar to help you stay on track and avoid double-booking or missing important appointments.
Take Advantage of Networking Opportunities
Toronto is a hub for business professionals and entrepreneurs, so take advantage of the many networking opportunities available. Attend local events and conferences to connect with other professionals in your field, and explore Toronto's diverse neighborhoods to meet new people and learn more about the local culture.
Experience the City's Food Scene
Toronto is known for its diverse food scene, so don't miss the opportunity to try new dishes and cuisines. From street vendors to fine dining establishments, the city offers something for everyone. Check out popular foodie destinations like Kensington Market and the St. Lawrence Market, or try some of the city's international restaurants.
Prepare for the Weather
Toronto experiences all four seasons, so it's important to prepare for the weather before you arrive. Depending on the time of year, you may need to pack warm clothing or rain gear. Check the weather forecast before you depart, and don't forget to bring comfortable shoes for walking around the city.
Business travel to Toronto can be an enjoyable and successful experience if you plan ahead and take advantage of the city's many opportunities.
| | |
| --- | --- |
| Posted By: | City Gate Suites |
| Description: | At City Gate Suites, we offer your amazing options of corporate housing Oakville that come equipped with flat-screen TV's, Wi-Fi, in-suite washer and dryer, and various other convenient amenities. To find out more about our housing services like Toro... |
| Phone: | 8009549188 |
| City: | Toronto, Canada |
| Website: | http://www.citygatesuites.com |