How You Will Know That Perimenopause is Ending
Posted: February 3, 2023 @ 8:58 am
Most women are familiar with menopause, but not all realize that menopause have a series of stages that can last up to certain ages. Perimenopause is one of the stages that occur at the time before menopause. During this stage, hormone levels start to change, and you can notice several symptoms associated with menopause. Some women notice the signs and symptoms of their body, hormones, and cycle changes in their early 40s, while others start to receive them in their 30s.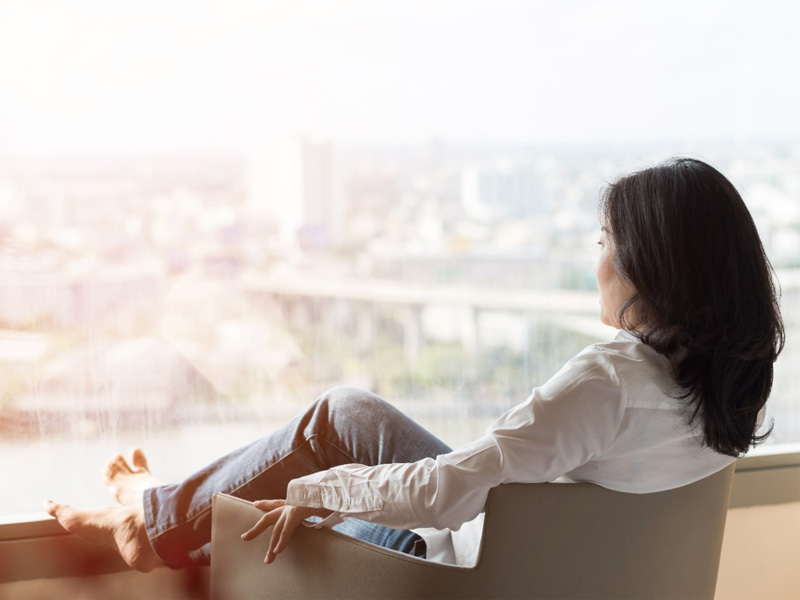 The real meaning of the word perimenopause is "around menopause". It lasts between one and four years and accompanies by several signs and symptoms. Not all women experience the same perimenopause symptoms. Some may experience it, while others may not. The following are some of the common symptoms of perimenopause.
Symptoms:
Hot Flashes:
Hot flashes are one of the common symptoms that every woman experiences during the time of perimenopause. It involves a sudden and unpredictable way of heat accompanied by an increased heart rate, sweating, and flushed skin. They can occur at any time and usually lasts between one to five minutes. Hot flashes mostly occur at night, and they are commonly known as night sweats.
Irregular Periods:
Another common symptom of perimenopause is irregular periods. During this time, your normal ovulation pattern becomes unpredictable, and the length of your periods can change from month to month. In addition, your periods may become heavy or totally stops. If you are going for more than 2 months between your periods, it is a sign of late perimenopause.
Headaches:
Most women experience frequent headaches during perimenopause. Headaches often occur due to rapid fluctuations in hormone levels. Headaches will begin to subside as they progress through menopause and their hormones stabilize.
Signs to Know That Perimenopause is Ending:
As we discussed earlier, not all women experience the changes brought by perimenopause in the same way. This results in getting the signs perimenopause is ending and menopause is beginning will vary. Some of the signs include more time between your periods, lesser mood swings, frequent hot flashes, less sleep, fewer headaches, etc. Let's discuss some common signs in detail below.
Improved Mood:
Most women who experience perimenopause and menopause have mood swings. At this time, your estrogen levels fluctuate. When you get closer to menopause, your estrogen levels will get low and becomes more stable, which helps in stabilizing your mood.
Fewer Headaches:
During the perimenopause time, your body's hormone levels begin to stabilize which leads to reduced intensity and intrusiveness. As a result, women who experience menstrual migraines may notice a reduction in headache intensity and frequency that clearly tells that they are at the end of perimenopause.
More Hot Flashes:
As menopause approaches, all women will begin to experience more hot flashes. Many think that this will occur during menopause, but it is wrong. Hot flashes start in late perimenopause and continue for a few years into menopause. If you notice that your hot flashes are more frequent, it can be a sign that you are nearing the end of perimenopause.
Conclusion:
Most symptoms of perimenopause are manageable. If you experience more challenges in managing your symptoms, several treatments are available to help in order to reduce the intensity and impact on your quality of life. From the above, you can get a piece of detailed knowledge about the symptoms of perimenopause and the signs that perimenopause is ending.
Author:
Mohamed Kalfan
Viewed:
64 Views
Check Out All Of 's Blogs!
Comments: