How to decorate a living room
Posted: March 27, 2023 @ 3:28 am
If you're looking to refresh your living room, the quickest and most economical way to do it is with a little bit of decoration. Decorating your living room is an opportunity to express yourself and create a space that reflects your personality and style. With a few simple tweaks, you can take your living room from bland to beautiful and even make it more functional in the process. In this blog post, we'll explore how to decorate a living room by choosing a layout, using floor mats, decorating the walls, and adding lighting.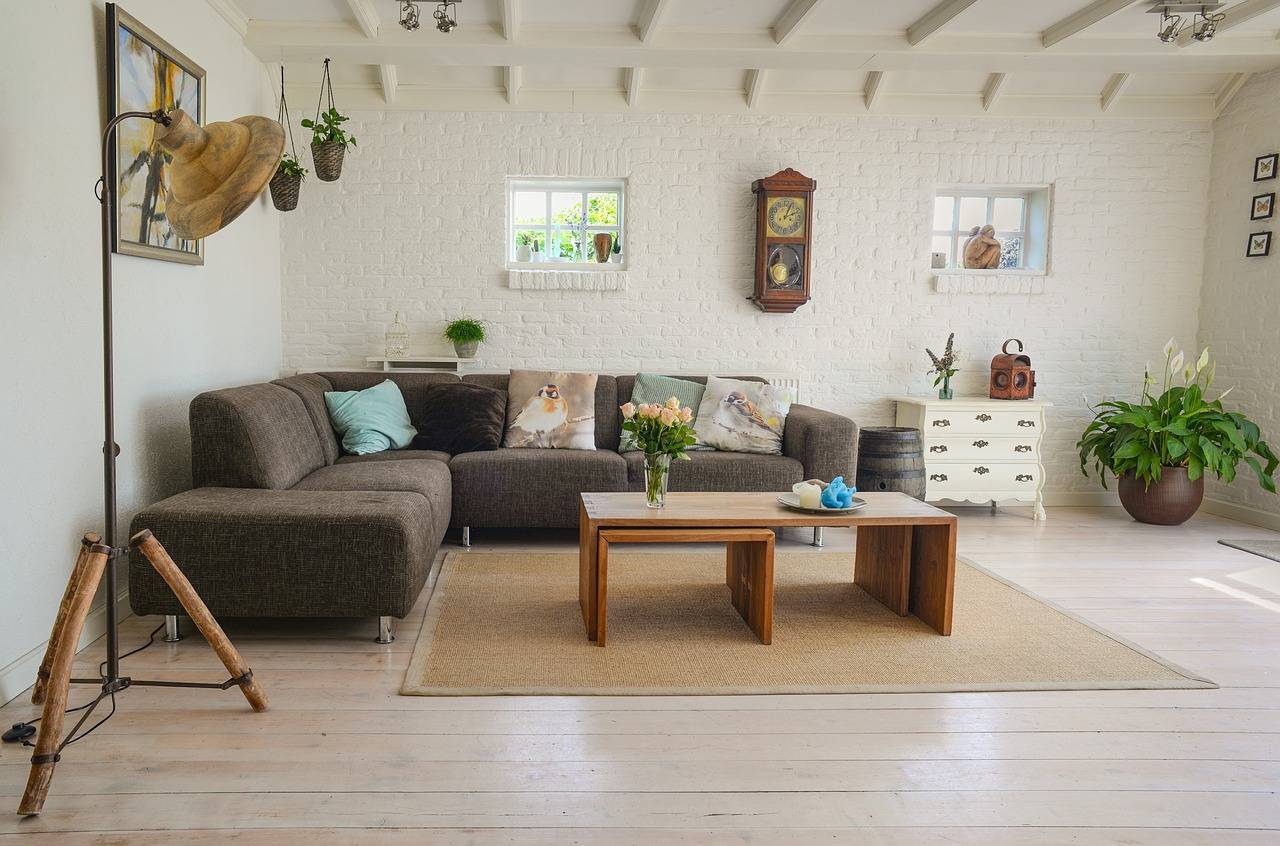 Choose a Layout
The first step towards successfully decorating a living room is picking the best layout for your space. Consider which areas of the house are used most often and which would benefit from being rearranged. Move furniture around if needed to create an open floor plan as well as a defined seating or conversation areas. The right layout will give you more freedom when it comes to decorating later, therefore, pick the layout wisely.
Use Floor Mats
Floor mats are one of the simplest yet most effective ways to add texture and color to any living space. Whether it's carpeting or logo mats, they provide both visual appeal as well as practicality because they help reduce noise levels when walking and provide extra cushioning for feet. For example, corkboard carpets deliver both acoustic insulation and thermal insulation benefits; while shaggy rugs deliver both soundproofing properties as well as an understated elegance that adds charm to any area.
Decorate Your Walls
People often forget about walls when it comes to decorating their homes. Wall decorations such as art pieces, wall hangings, and shelves filled with books or photos can bring life into otherwise plain-looking spaces. If you need some inspiration look no further than Pinterest. You can find ideas there ranging from creative wall art projects that you can do yourself up to high-end pieces meant for those with bigger budgets.
Add Lightings
Lighting is another easy way to spruce up any area in any house. So don't forget about it when designing your perfect living space. Strategically placed lamps (whether free-standing or hanging) are perfect for accentuating important parts of the room. Additional overhead lighting helps fill up dark corners that may exist near windows or other blocked-off portions of space. Dimmers also come in handy here since they allow you to control the intensity of light within specific spaces which are ideal for late-night conversations or relaxing evenings at home watching TV shows.
Conclusion
Decorating a living room doesn't have to be expensive or time-consuming if done properly. If you understand what adds value without breaking the bank either financially or time-wise. By choosing layouts suited specifically; using floor mats that satisfy the purpose; adorning walls with interesting art pieces; and finally complimenting all with accurate light placements, anyone would be able to take their dull-looking space instantly somewhere new & exciting.