How GHKKPM Portrays Sai Contribution In Chavan House
Posted: November 23, 2021 @ 11:00 am
A newlywed bride enters her in-law's house with dreams and hopes. But for Sai Joshi, the first day at her in-law's place was not that convincing. She was the "unwanted" Bride, after all. And each family member expected some had spread wrong allegations against her. But her dedication and kindhearted gesture prove to be the elementary component of this show. With this quality, she has made more family members on her side. In this post, let's narrate how Sai's contributions towards the Chavan house have made GHKKPM a fan-favorite TV show.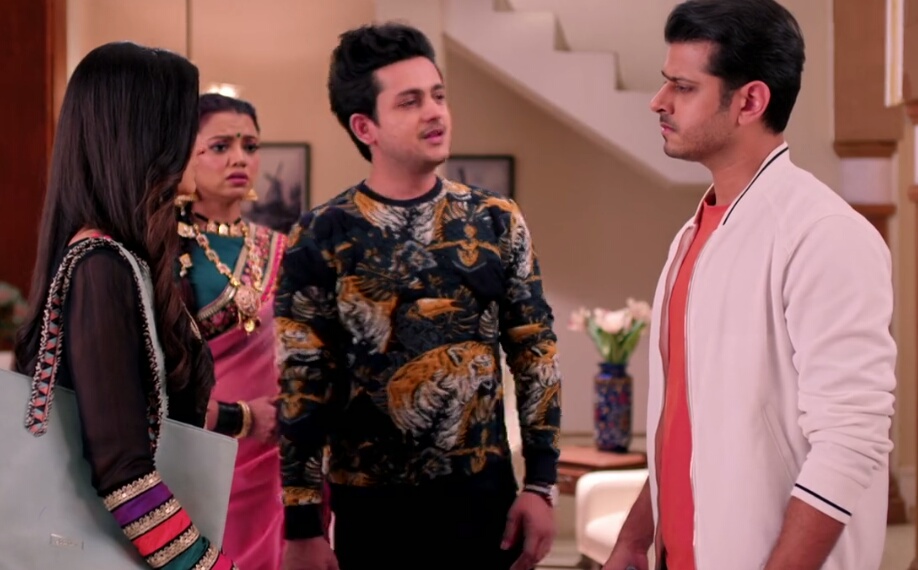 Plans For Devi Tai's Marriage
As soon as she comes across the family's deepest secret of breaking Divyani's relationship with Pulkit, she makes no stones unturned in plotting a plan for the good. She made it a point to help these two remarry. She came to know about their baby daughter and did everything to connect them together forever. That was the first contribution she made for the family, despite seeing everyone going against her, even Virat. Learn more from GHKKPM Written Update.
Gifting A Musical Instrument To Virat's Father
Virat's dad was completely against her from the very beginning. But she, after experiencing all the bad things, finally got determined to gift her father-in-law a beautiful present. As soon as she came to know about Virat's dad's singing passion, she collected her wedding savings and bought a harmonium for him. Experiencing this beautiful gesture, he could not control himself and Hughes Sai and accepted her as his daughter-in-law. That was the second contribution she made to come close to the family members. Learn more from GHKKPM Written Update.
Giving Kaku A Lesson And Coming Close To Her
Every grandmother wants to play with her grandchildren. Similarly, being the eldest and the head of the family, Kaku was nowhere different. So, at Divyani's daughter's birthday party, she invited everyone and made Kaku realize the role of love in one's life. She also made her realize the fact that a mother can only be happy when her daughter (Divyani) is. Finally, she made her come close to her grandchild. And that was another contribution of Sai for Virat's family.
Bringing Samrat Home
Soon after Samrat heard Patralekha expressing her love to Virat on call, he decided to permanently shift to another city without informing anyone. But while unknowingly visiting her honeymoon destination, she accidentally meets Samrat and discovers his relation with the Chavan house. She got more determined to bring him home and change Patralekha's life for the good. That was another major contribution of Sai.
If you want to watch GHKKPM daily, you can get updated and stay tuned to Star Plus for further information on this front.
Author:
Mohamed Kalfan
Viewed:
134 Views
Check Out All Of 's Blogs!
Comments: