The Need Of Pest Control And The Importance Of Professional Rodent Control Services in Toronto
Posted: December 4, 2022 @ 7:48 am
Rodent infestation can greatly harm your health, safety, and property value. It would help if you never relied on DIY pest control treatments without understanding the risks involved.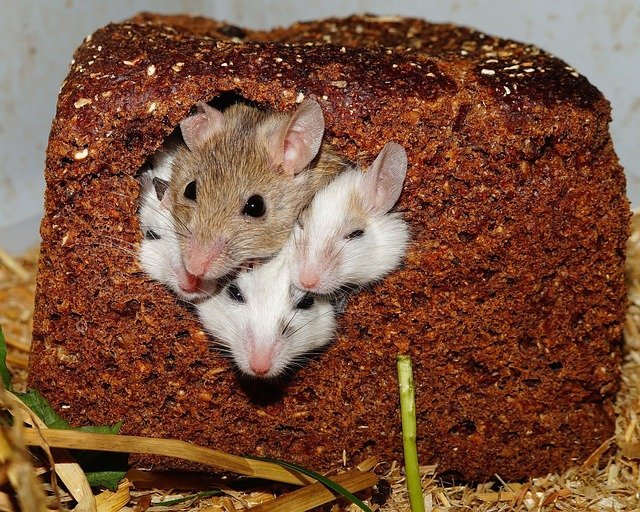 How To Keep Rodents Away:
There are many ways to keep rodents away from your home. Some of these methods include:
Seal up any cracks or openings in your home that could serve as entry points for rodents. This includes cracks in the foundation, around doors and windows, and any other areas where you see gaps or openings.
Keep food stored in airtight containers and dispose of garbage regularly.
Remove any sources of water that could attract rodents, such as leaky pipes, pet bowls, and bird baths.
Make your home less inviting to rodents by decluttering and cleaning up any messes or spills.
Use rodent-proofing materials like steel wool or caulk to block off access to areas where rodents could enter your home.
If you suspect you already have a Rodent problem, it's important to call a professional pest control service immediately. A professional can identify the type of rodent causing the problem and determine the best course for getting rid of them.
What Are The Risks?
There are many risks associated with not having proper pest control in place, especially when it comes to rodents. Rodents can carry several diseases that can harm humans, including Salmonella and Hantavirus. They can also cause damage to your home by chewing through electrical wiring and insulation. If you have young children or pets, they may also be at risk of being bitten by a rodent. Professional rodent control services can help to reduce these risks by removing the rodents from your property and preventing them from returning.
What Causes Rodent Infestation?
There are many reasons why rodents may infest a home or business. Some of the most common reasons include the following:
Poor sanitation: Rodents are attracted to dirty and cluttered areas. If food or garbage is present, they will be even more likely to stick around.
Openings: Cracks and holes in walls or foundations provide easy access for rodents to enter your home or business.
Weather: Cold weather can drive rodents indoors for warmth and food.
pets: Having pet food or water outdoors can attract rodents to your property.
If you suspect you have a rodent problem, it is important to contact a professional pest control company as soon as possible. Rodents can cause great damage to your property and spread disease, so it is important to get rid of them as quickly as possible.
How To Get Rid Of Rodents:
There are many ways to get rid of rodents, but the most effective way is to hire a professional rodent control service. These services will use various methods to get rid of the rodents in your home, and they will also help prevent them from returning in the future.
One way that professional Rodent Control Toronto services can get rid of rodents is by using baits and traps. Baits and traps are designed to attract rodents so they can be caught and removed from your home. Professional services will also use these devices to monitor the rodents' movements to ensure that all of them have been removed.
Another way professional services can get rid of rodents is by using chemicals. These chemicals will kill the rodents on contact and prevent them from returning in the future. You may need to treat the area multiple times to eliminate the problem if you have a serious infestation.
If you are concerned about your family's safety, you should know that there are several safe and effective ways to get rid of rodents. Hiring a professional rodent control service is often the best option, as they can safely and effectively remove all of the rodents from your home.
Prevention Tips:
One of the best ways to prevent rodents from entering your home is to seal any cracks or openings on the exterior of your home. This includes gaps around doors, windows, and pipes. Mice can squeeze through incredibly small spaces, so it's important to make sure there are no potential entry points for them.
It would help to keep your home clean and free of food debris. Rodents are attracted to food sources, so if you have crumbs or food left out, they'll be more likely to come into your home. Vacuum regularly and wipe down surfaces to remove any potential attractants.
Finally, consider hiring a professional rodent control service. These services will help identify any potential rodent problems in your home and take steps to prevent them from occurring.
Conclusion:
There is no doubt that pest control is a necessary part of life in Toronto. With so many types of pests and rodents running around, it's important to have a professional service that can help you get rid of them quickly and efficiently. While there are many different pest control companies, our team at Pest Control Toronto is the best in the business. We have years of experience dealing with all sorts of pests and rodents, and we know how to get the job done right. If you want help getting rid of pests or rodents, call us today!
Author:
Naseer Ahmad
Viewed:
3 Views
Check Out All Of 's Blogs!
Comments: