10 Carpentry Contractors Singapore
Posted: October 22, 2021 @ 4:13 am
When renovating your house, you would want everything to be as beautiful as you had imagined. It is common for house owners who just purchased a resale flat to opt for a kitchen carpentry. There are many carpentry companies that offer custom carpentry services in Singapore. In order to look for a carpenter that would best meet your expectations, you would have to do a lot of research on the different companies there are in Singapore.
But fret not, in this article we are going to help you narrow down the list of carpentry contractors in Singapore down to 10!
Carpentry services can be divided into two categories, rough carpentry and finish carpentry. A carpenter's job duties vary depending on whether they are working in rough carpentry or finish carpentry. Rough carpenters are responsible for the wood and/or metal support systems that make up a building's structure. They are in charge of the "skeleton" of the building. Finish carpenters focus on the final touches of the house. Their job only starts after the building or house is fully built, insulated, wired, and plumbed.
Carpenters are hired to help people install, create or repair structures and fixtures around the house or building. This can vary from wood to metal to pipes and more. They can be involved in many different kinds of construction projects from mounting a shelf to the wall to hacking down a wall. There are six different types of carpentry work, and carpenters usually just specialise in one or two. However, those who remodel homes may need a wide range of carpentry skills in order to satisfy their client's needs.
There are many contractors that provide carpentry services in Singapore. Here are the top 10 companies that we have narrowed down for you:

1. Simple Closet(s) Pte Ltd
Simple Closet Pte Ltd was established back in 2009. They offer services like kitchen cabinets, wardrobes, TV consoles, TV feature walls, bed frames, and shoe cabinets. Past clients have always put in a good word of mouth to their friends and family. They also specialise very much in kitchen cabinet carpentry works. The Simple Closet Pte Ltd office is located at Woodlands Ave 10 #04-14, Singapore 737743. In case of any enquiries, you are able to contact them at 6264 1042 or email them at [email protected].

2. JS Carpentry & Contracts
JS Carpentry & Contracts began their services over 60 years ago. Most clients who work with them are people who know what they want and do not require an interior designer. Over the years, the company has evolved with time and trends to cater to people in this generation. They offer their clients services like custom carpentry, resale or new residential renovation, and commercial and retail renovation. They are located at 184 Woodlands Industrial Park E5 level 2, Singapore 757514. You are able to contact them at 6362 5738 to make a quick enquiry or email them at [email protected].

3. Tan Carpenters
Tan Carpenters provide a variety of carpentry services for either residential areas or office space. They offer services like kitchen cabinet, feature wall, built-in wardrobe, shoe cabinet, platform beds, and bathroom vanities. You can head down to their office at 280 Woodlands Industrial Park E5 #02-08, Singapore 757322. You can also call them at 8800 4800 or send them an email at [email protected].

4. Carpentry Helper SG
Carpentry Helper SG pairs you with experienced carpenters and you are able to choose who you think you will work best with. They offer a variety of services like wardrobe, kitchen installation, attic renovations and more. They are among the companies that provide the best carpenters in Singapore. Their office is located 90 Sophia Road, Singapore 228160. You are able to email them at [email protected] for more information.

5. Singapore Carpentry
Singapore Carpentry is a leading carpentry company in Singapore that provides quality carpentry services. They provide services like cabinet doors, countertops, cabinets and more. Their main office is located at 4A Bury Road, Singapore 119824. You can Whatsapp them at 8100 4193 or email them at [email protected].

6. M2 Decor
Even though M2 Decor only started in 2016, they are still reliable in offering you top notch services for renovation. They provide services like fabrication, electric works, air-conditioning, and more. In case of any enquiries you can head down to their office at Block 38 Woodlands Industrial Park E1 #05-12. If not, you can call them at 6269 0828 or email them at [email protected].

7. Roger & Sons
Roger & Sons provides a design concept and proposal that focuses on your needs and wants. They offer services like woodworking and industrial designs. Their office is located at 71 Woodlands Avenue 10 #05-11/12, Singapore 737743. Their contact details are 6269 6269 and their email is [email protected].

8. Classic Furniture Pte Ltd
Classic Furniture has been providing its services for over 40 years. They have an estimated of more than 45,000 customers who are satisfied with their services. They provide services for the kitchen and for furniture. They are located at 845 Geylang Road #03-56, Tanjong Katong Complex, Singapore 400845. Their telephone number is 6747 4119 and their email address is [email protected].

9. SK66 Carpentry
SK66 Carpentry has over 50 years of experience in the carpentry industry. They have always been known to produce good quality results. They offer services like hacking, flooring, electric work, plumbing work and many more. Their showroom is located at 81 Ubi Ave 4 UB One #01-22, Singapore 408830. Their contact information is 6604 8330 and [email protected].

10. Leo Furniture and Construction
Leo Furniture and Construction are careful in their planning and preparations. They make sure that everything is done by the books and in order to prevent anything from happening. The office address is 9003 Tampines Street 93 #01-182, Singapore 528837. You can contact them at 6784 1378 or email them at [email protected].
In a nutshell, each company offers their own kind of services with different kinds of approaches. It will take time to choose the right company and when you do, it is equally important to choose a carpentry handyman who you trust.
Many clients tend to opt for custom carpentry Singapore as they are able to ask carpenters to hand create products to their liking. Kitchen carpentry in particular not only makes you want to be in there more, but it increases your house prices if you wish to sell it in the future.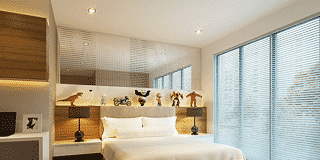 Carpentry works are not only makes your house look prettier but it also gives you happiness when your loved ones come over and compliment your residential place.
Author:
| | |
| --- | --- |
| | simple closet |
Viewed:
17 Views
Check Out All Of 's Images, and Blogs!
Comments: