To Know More About The Businesses of Minibus in Ethiopia
Posted: May 21, 2017 @ 11:31 am
Tourism in Ethiopia is in its growing stages. This means that most of the stunning Ethiopian landscapes and regions and experiences are still for the peace-loving tourist in search of beautiful vistas and who love their solitude. The most popular way to get around in Ethiopia is by buses for long distance travel and minibuses within cities in Ethiopia.
So How is The Public Transportation in Ethiopia?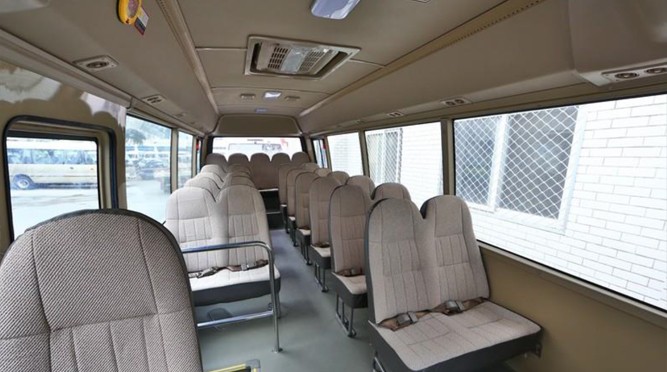 Ethiopia was named the "World's best tourism destination" in 2015 by the European Council on Tourism and Trade. Tourism is also one of the focus sectors in the Growth and Transformation Plans for economic growth in Ethiopia. So far the lack of adequate infrastructure in terms of hotels, transport etc. has delayed an explosive growth in this sector. However, chances are that this situation will get better in the days to come.
Inter-City Travel in Ethiopia: At present, the public transportation in Ethiopia is quite inadequate. Public transportation by road consists of cars, taxis, buses and minibuses. Inter-city travel is convenient with most buses starting early in the day. Most cities are connected by asphalted roads though other roads are unpaved or in poor repair.In addition, Ethiopia is infamous for one of the highest rate of road accidents in the world. Most buses are old even though there are many bus dealers in Ethiopia with enough buses for sale in Ethiopia. Dealers like SMAG Ethiopia are always happy to help.
Intra-city travel: Within the city of Addis Ababa, numerous options are available. There are taxis are available for hire or one can choose to travel by buses and minibuses. Taxis are expensive since the drivers tend to charge more for tourists and well-dressed local people. Buses and minibuses are the more popular way to travel. However, the current number of taxis, buses and minibuses in the city is inadequate. Minibus travel in Ethiopia is the faster and reliable way to travel. Private travel operators and companies transporting employees or business delegates also use minibuses in Ethiopia. The steady population growth keeps the supply of minibuses well short of the demand. There is an urgent need for an infusion of money as well as better minibus fleets in Ethiopia. Private players have many opportunities to enter the market. There are plentiful options for sale of minibuses in Ethiopia. The presence of numerous bus dealers in Ethiopia and availability of world-class minibuses in the market. One of the better bus dealers in Ethiopia is SMAG Ethiopia.

SMAG Ethiopia: Saeed Mohammed Al Ghandi and Sons (SMAG), with an experience of over 50 years, is a strategic player in distribution of buses, minibuses and parts in the Middle East and East Africa region. SMAG Ethiopia, a representative office in Ethiopia, has been set up to effectively service the growing market in Ethiopia. The SMAG Ethiopia office based at Nega City Mall, Addis Ababa supports sales, technical & parts staff with access to an extensive distribution center located in the UAE; all of which is ISO 9001 accredited. More information about the products and services provided is available at SMAG Ethiopia.
Author:
SMAG Ethiopia
Viewed:
87 Views
Check Out All Of 's Blogs!
Comments: