Program NFC Tags
Posted: July 14, 2020 @ 9:58 am
NFC supports Near Field Communication and two nearby devices are allowed to communicate with each other. An NFC tag is a paper-like tag that can be programmed to perform its tasks using NFC technology.
If you haven't heard of this technology before, the above may sound a little too technical, but it isn't. Once you have learned the basics of the program NFC tag, you will find that you can use it to automate several tasks that you can perform manually each day.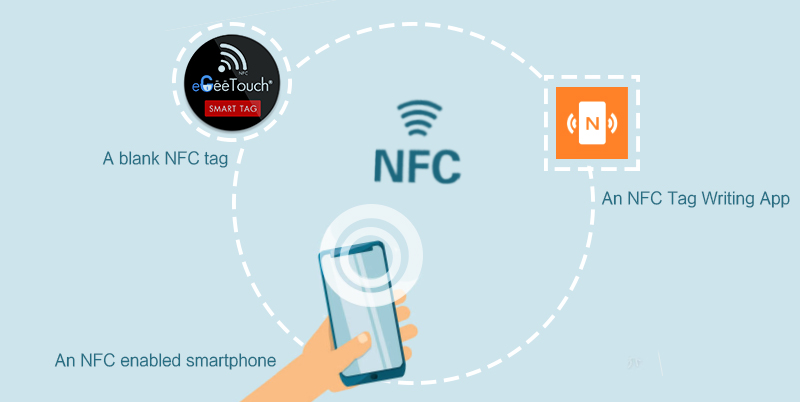 NFC is one of the technologies hated by some and loved by others. But the truth is that this is a technology that can make our daily lives easier.
For those who have Android, life is extremely simple when it comes to writing the actions we want on NFC tags. And that's what we're going to focus on today.
If you have an Android, you should start by installing two applications. There are several possibilities but we will advise you on NFC Tools and NFC Tasks.
Getting an NFC tag and programming doesn't require any special skills. As long as you know how to use an application on your Android device, you can program an NFC tag to do your specified tasks. Also, these NFC tags are inexpensive and available on all major websites. You can get a couple of these for yourself so that it can multitask for you.
We will already explain some differences in products with NFC. Each product with the NFC system has different types of construction, some are built with an antenna coil, and others, as is the case with tags, are built with an NFC chip attached to an aluminum antenna. In the case of tags, the chip and the antenna are usually attached with plastic tape.
But it doesn't stop there, there are many different types of construction outside the chip itself. The construction differs if it is a device with the built-in chip or if it is protected so that it can be used outdoors, collect water, and so on. There are also lots of sizes, colors, shapes. These can be just labels, keyrings, business cards, among many others.
First, let's choose what product we want and for what purpose. In this case, and unlike many users, I chose a key ring. After thinking, the choice goes to this product so that nothing will be glued to the car itself. This changes according to what each person uses, personally my car key is in a different keyring and alone, so I prefer to put my NFC equipment here.
NFC tags allow actions to be activated when contacting the smartphone; from connecting to a WiFi network to muting the terminal, among many others.
If your Android smartphone has an integrated NFC chip, you open the door to a new world of facilities in your daily life for the relationship between your smartphone and you. From paying in stores to sharing files simply by contacting the phones, NFC technology allows information to be transmitted between two compatible devices simply by putting their bodies together. For this occasion, in this post, we will show you how you can use NFC tags to customize a multitude of actions.
Author:
Sohag
Viewed:
43 Views
Check Out All Of 's Blogs!
Comments:
| | |
| --- | --- |
| Posted By: | Review |
| Location: | Aberdeen, California |
| Storeboard City: | Aberdeen, California |
| Phone: | (111) 121-3323 |
| Description: | I will review everythings! |
| | |