Inca Trail Machu Picchu
Posted: December 7, 2020 @ 8:51 pm
EXPLORE THE INCA TRAIL
The Most Famous Hike in South America
The Inca Trail is the most famous hike in South America. Although the total distance is only about 39km, the ancient trail laid by the Incas from the Sacred Valley to Machu Picchu winds its way up and down, and around the mountains, snaking over three high Andean passes en route, which has collectively led to the route being dubbed the Inca Trail. The views of snowy mountain peaks, distant rivers and ranges, and cloud forests flush with orchids are stupendous – and walking from one cliff-hugging pre-Columbian ruin to the next is a mystical and unforgettable experience.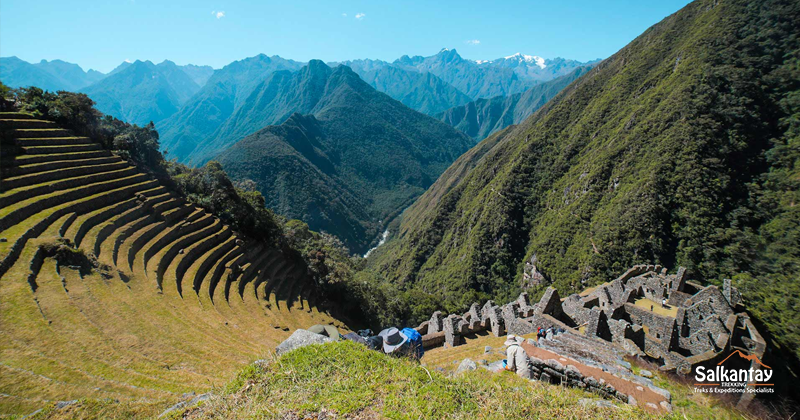 The Inca Trail To Machu Picchu is one of the most famous treks in the entire world, and is the best route in South America. It leads to one of the New Wonders of the World Machu Picchu, and follows along the trail that the Incas created all those hundreds of years ago.
Along the route, you'll get to see some fascinating archaeological sites that can only be accessed by foot. You'll hike the trail accompanied by a knowledgeable guide who'll inform you of all the important facts from history, as well as with tourists from across the globe. It's a great chance to make new friends, too.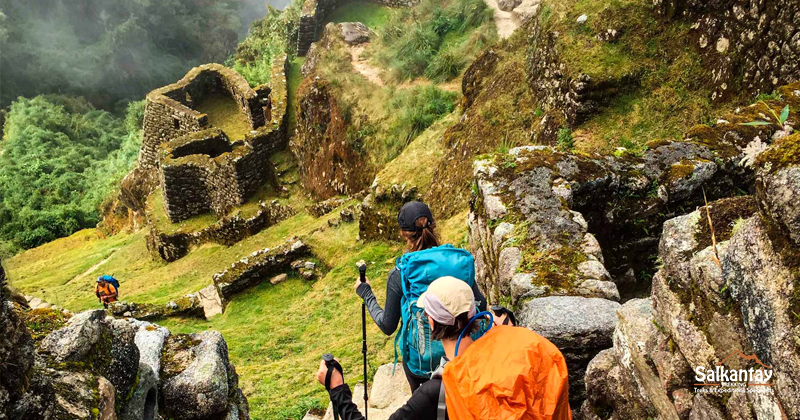 Our 4-day tour of the Inca Trail to Machu Picchu is the best alternative for small groups who want to experience a real adventure. Join travelers from all over the world who are looking for the same as you! Our package is perfect if you travel alone, with your partner, or with a small group of friends. We invite you to dream of the wonderful, join Salkantay Trek, and live this unique and exciting experience.
We'll start in the Sacred Valley of the Incas, in the community of Piscacucho, which is 2 hours from the city of Cusco. After a few hours, we'll visit some archaeological sites such as Patallaqta. We'll ascend to the Dead Woman's pass that sits at 4,200 masl / 13,779 fasl, and then we'll descend to the tropical jungle where the Machu Picchu Nature Reserve is located, home to more than 250 types of orchids, 450 types of birds, and the charming spectacled bear. We will also visit other impressive archaeological sites such as Pacaymayu, Runkuracay, Sayacmarca, Phuyupatamarca, Intipata, Wiñayhuayna, Intipunku, and, finally, Machu Picchu, which is considered one of the new 7 Wonders of the World.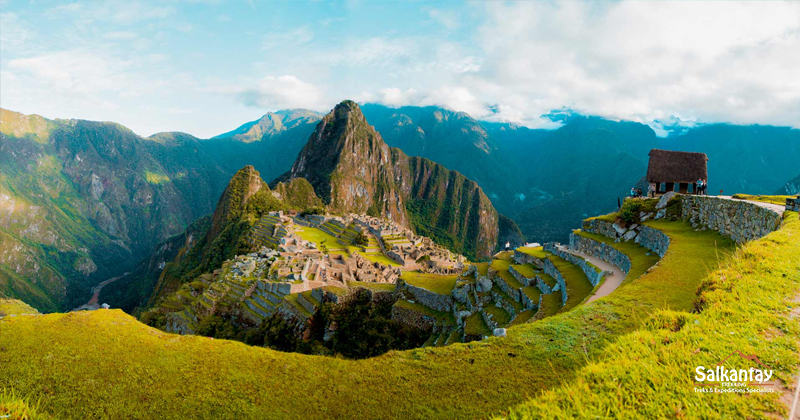 Salkantay Trek is a passionate team of travel specialists who boast a reputation for delivering premium travel experiences to places like Salkantay Mountain, the Inca Trail, Choquequirao, Huchuy Qosqo, the Lares Trek, and Rainbow Mountain.