Run your business with Google Apps
Posted: October 27, 2014 @ 9:27 am
All the power of Google, in a form you get to control. Best of all, you might not even have to pay anything for the privilege
Google Apps is the professional side of the web services that you already know - a way for businesses to run through tools such as Gmail; to make it easy for everyone to chat via Google Talk without having to use third-party services such as Live Messenger; to make sure everyone's calendar is kept in sync; and many more useful things we'll get to later.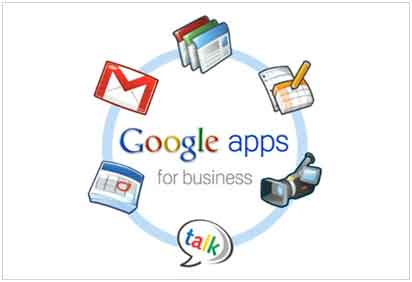 You don't, however, have to be in charge of a business to make use of it. If you design a website, blog or anything else with a domain name, attaching Google Apps to your domain name means that you can continue using Gmail without anyone on the outside seeing an ugly "sent on behalf of message when they receive your mail. Run a gaming clan? You can give every member a fully-branded email address to use when talking to the rest of the world. Even a family with no need for professional services can benefit, giving more technically minded members the ability to step in and help sort out many problems automatically.
A free business lunch
Google Apps is completely free, at least up to a point. For a domain that needs between one and ten user accounts, you can simply sign up. Everyone gets 10GB of space, and access to all major services. For more professional purposes, the service is priced per user - $5 per month or $50 per year buys unlimited users, an inbox size boost to 25GB, access to live technical support and a 99.9 per cent uptime guarantee. For $10 a month, you also get full email and chat archiving, retention policies to preserve your data, and admins are given the power to search the archives. This is obviously important in the unfortunate event of legal trouble, or simply establishing oversight. Without these features, admins have no access to any user data at all - only their email quota info. There is some wiggle room here in that they can be given permissions to force a new password on regular users and then log in with it, but in most cases it's going to be safer to restrict them to just resetting it so that the user in question has to put in a new one of their own the next time they log in.
Once up and running, there's very little difference between using Google services via Google Apps and using a standard account. Your users can log into services from the standard addresses - http://reader.google.com, for instance - instead of having to go through a separate site, and all the usual features are available. The only real differences are that they do so with their full address instead of a Google account, and occasionally see "This account is managed by..." messages while using the various services. You should also expect to wait at least a little while for new services to be added to Google Apps users, though this is only likely to be an issue if you're using it as a personal account.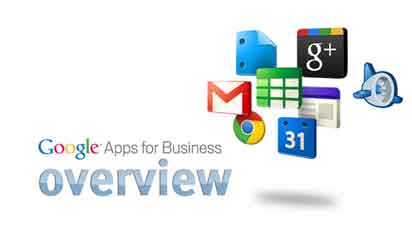 As administrator, however, you do have the ability to switch off any services you don't want people logging into with their Google Apps account, including Reader, Google+ and the new Google Drive. The main reason to do this is that your company or site name is used in their addresses and other information, and in the event of trouble, it can be counted as your data. If someone puts porn or pirated movies on to their Google Drive, for instance, this could be legally problematic for you. If you're using a Google Apps account on a personal basis, there's nothing wrong with using it for all of your Google services. In a business environment, though, it's reasonable to expect employees to keep separate accounts - one for work, and one for home - and restrict access to just the services they need.
Behind the scenes
Controlling your Google Apps account is incredibly easy, with no need for an experienced sysad min and no complicated features to use. Visit www.google.com/a/ to sign in, and every option you need is laid out on a handful of carefully explained screens. Depending on your access level, you can add or remove services, create and delete users, create dedicated groups of users, audit your current system usage, and more.
For small-scale use, the defaults
are fine. Everyone can simply be given their own account and left to their own devices. In these cases, visit the 'Organization & Users' tab to create new accounts, click 'Create a new user', and give each person their info. For a mass migration from a previous system, you can also upload a long list of users as a CSV file, or sync your directory from Microsoft Active Directory or LDAP sources.
There are a few settings worth checking, though, whatever the size of your organization. In 'Domain Settings > General', you can enforce SSL connections with Google's main services - Docs, Gmail, Calendar and sites and decide whether or not new services should be added to your domain on the fly.
There no need to go through these one at a time here like the rest of Google Apps, everything is very well explained, and there's almost always a 'Learn More' or question mark bubble link if there's anything else that needs to be said. Simply activate the services that you want from the main Dashboard tab, and work through the list. For personal or small-scale use, the defaults should be absolutely fine, although larger organizations will find them a little on the liberal side - especially where sensitive information is concerned.
Should you encounter any problems, the dedicated helpline is only available to Google Apps For Business customers. Everyone, however, can access the user forums, and a collection of troubleshooting apps. Simply click on the 'Support' tab to access these, and you'll usually find the answer to your problem there. There is one forum specifically for Google Apps, with the individual services dealt with in the same discussion groups and help pages
HANDY TIP
Passwords
Users can't be trusted. Visit the 'General 'tab in Domain Settings and fill in the 'User Support' box with information on who to contact if they forget their password. If you're the only user, consider setting up a second super admin just to be on the safe side.
WHAT IS TWO-TIER AUTHENTICATION?
It's an added security system. If you've given them the relevant permission, your users can add a second layer of protection to their account based on their mobile phone. Logging in from a new computer sends a code via SMS or an app that they need to enter before they can access data.
HOW DO I GET IT?
Open your Google Account (the link in the top-right in Gmail is the most convenient way) and click 'Security'. Click the 'Edit' button by the '2-Tier' option. Enter your phone number and follow the steps. Once verified, Google automatically sends codes whenever it needs to check it's really you.
APPLICATION PASSWORDS
For apps not accessed via web browser, you can also create application-specific passwords. These are long and fiddly, but impossible to guess, and never shown after you create them. The advantage? Unlike using a regular password, you can revoke them or the apps individually in the event of security trouble.
Author Bio: Yoginet Web Solutions is a web development company offering services like Corporate Identity Design, Interface web Designing, SEO Services, Business Intelligence, Web Design & Development, Mobile applications development, logo design.
Author:
Manmeet Singh
Viewed:
8 Views
Check Out All Of 's Blogs!
Comments:
| | |
| --- | --- |
| Posted By: | Yoginet Web Solutions |
| Location: | New Delhi, Delhi, India |
| Storeboard City: | New Delhi, India |
| Phone: | 9101140502005 |
| Description: | We are one of leading web designing & development company located in New Delhi, India with a strict motto to offer only the best available web based solutions in the market/ Industry. We offer range of amazing websites for your business at affor... |
| Website: | http://www.yoginetindia.com |
| | |