How to Make Money on Youtube
Posted: December 18, 2022 @ 3:54 pm
YouTube is a popular video-sharing platform, which allows its users to watch, like, share, comment, and upload their own videos. It can be accessed on PCs, laptops, tablets, and even mobile phones. This platform is used to watch music videos, comedy shows, food recipes, guides, hacks, etc. Nowadays, teens use the video sharing service to follow their favorite vloggers and subscribe to other YouTubers and celebrities they are interested in.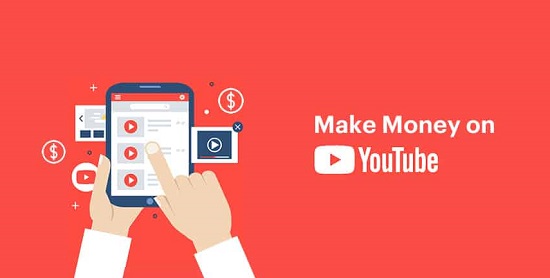 If you are a content creator, subscribers are more important. Subscribers refer to the people or the accounts that subscribe to your channel so that they will be able to see the videos in their feeds whenever you upload. You can Buy YouTube Subscribers for your channel from SocioCosmos so that you can get many views for your videos.
There are several YouTube money-making tactics are available. The following are some of the effective ways to make money on YouTube.
Join YouTube Partner Program:
The most effective and straightforward way to earn money on YouTube is by joining the YouTube partner program. You can monetize your content with advertising revenue. As we all know, YouTube is a subsidiary of Google. So, you will need a Google AdSense to account to proceed. You need to meet several eligibility requirements if you want to join the YouTube partner program. This includes 18 years or older, located in a region where this program is available, and must have 1000+ subscribers and 4000+ hours of public watch hours. Once you are eligible for this program, you can set up your ad preferences and enable monetization of your content.
Channel Memberships:
If you are producing high-quality content on YouTube, you can start consider to charge the users for subscribing. This strategy is reserved for the creators who already have more subscribers. The minimum eligibility for this includes 18+ years old, the channel is not labeled as "made for kids", 30000+ subscribers must be a part of the YouTube partner program and doesn't have lots of ineligible videos. Once you have all the above-mentioned requirements, you will see the membership option on your admin page. Your membership includes several things like badges, live chat, and emojis for your subscribers.
Influencer Marketing:
If you have a strong social media following, you can leverage influencer marketing to get paid for uploading sponsored content on YouTube. You don't need to meet any requirements and be part of the partner program to get paid for the sponsored content. All you need is a strong follower base, and you will get paid by the brands directly.
Affiliate Marketing:
It is similar to influencer marketing, but the main difference between the two is the way that you are compensated. As an affiliate marketer, you get paid a fixed amount per sponsored post. If you do a product review or mention the product in one of your videos, you will get paid as per your video performance.
If you are having a YouTube channel, you don't need to access every above-mentioned method to make money on day one itself. Once you get comfortable with growing your subscribers, you can use several methods to earn more money.
Author:
Mohamed Kalfan
Viewed:
24 Views
Check Out All Of 's Blogs!
Comments:
Ricksy It can be challenging to monetize dubbing films on YouTube since it can need utilizing copyrighted content without authorization. You run the danger of your video being taken down and getting a copyright strike if the original material being dubbed is copyrighted. Yet, you might be able to make money off of your dubbing films by video translation software on YouTube if you have permission to use the original content, it's in the public domain.
11 Days, 19 Hours Ago
You Must Sign In To Post A Comment. Sign Up - It's

Free

!