Coaching Secret #3
Posted: October 24, 2012 @ 11:39 pm
Featured Member
Coaching Success Secret #3 -Awareness
This is actually where all the change starts. And this is where you face your biggest work. Awareness. You're probably feeling one of two things right now; fear [I can't take any more pain] or denial [this chick is nuts.]
Now this is key: Prior to awareness, YOU NEED TO TELL YOUR STORY in a safe place. A coach begins by listening, first and foremost. Don't be afraid; telling the story is not the problem. Revisiting it over and over..THAT'S the problem. When we feel heard and validated, we don't need to keep revisiting the scene of the crime. THAT is where the pain resides – in the reliving. [I bet you've never told your whole story to anyone – just been repeating bits and pieces.]
You can't heal it if you don't bring it out in the light.
Second, with this new awareness, we reframe the story so the self destruction stops. You need a new way to see the situation AND your self. We're not going to lie or blame or excuse. Too much of that, already. We ARE going to see the Truth of the situation.
Here's what gets in the way of awareness:
1. We don't know that we don't know. [If this doesn't make sense, that's ok. It will, later.]
2. We refuse to see what we DO know.
3. We are unable to tell the truth.
Do you say any of the following on a regular basis?
__It's not so bad.
__It's not their fault.
__If only I was [better, thinner, prettier, smarter].
__I'm so stupid [fat, ugly, lazy]
__[S]He really does love me.
__What did I do to deserve this?
If that fits you, send up the red flag.
This may feel like detective work, but this stuff is buried deep. I know. Did my own share of digging out of the well; had my own share of pain. It's not just you.
Let's get you smiling again, Peaches.
Call me to arrange an initial free consult. See how it fits. Let your intuition tell you the next right move, after that.
Know this: there is a better way, and
you don't need to do it alone.
When you're ready… your partner in change awaits. [that would be me.]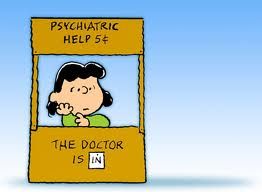 Author:
Annie-Pat Hopkins
Viewed:
150 Views
Check Out All Of 's Videos, Images, and Blogs!
Comments:
| | |
| --- | --- |
| Posted By: | Fezzik Coaching-- SelfCare Coaching |
| Location: | Redmond, Washington |
| Storeboard City: | Redmond, Washington |
| Phone: | (360) 471-2425 |
| Description: | Working with my client, I help you with awareness, acceptance and alignment in a personalized program to help release the giant within you.You get support, encouragement and accountability until you reach the self empowerment to do it on your own.I... |
| Website: | http://hoppy9090.wix.com/whole |
| | |