Everything You've Got to Know About Cleanroom Ethics
Posted: October 11, 2022 @ 7:31 am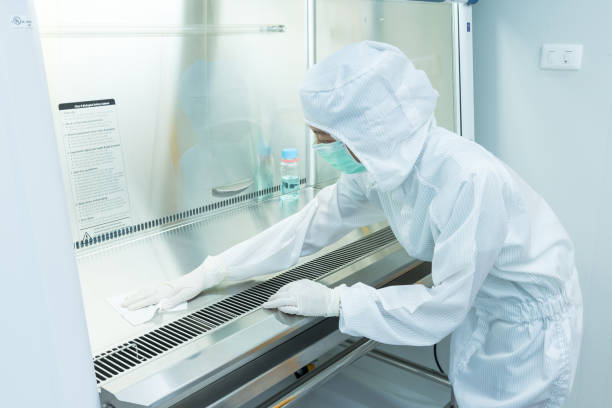 Cleanrooms are essential to maintaining a steady environment in which detailed work can be completed. You need to ensure that the air is free of dust, grime, and pollutants as these will contaminate materials and products that enter the room. Without clean rooms, it may take extra time and effort to ensure a product is properly cleaned, limiting your ability to meet customer commitments. However, maintaining these environments is not easy and requires strict adherence to standards enforced by regulations or industry standards.
Dress Code
A cleanroom is any room designed to meet strict requirements for inanimate and animate particle contamination. Cleanroom apparel is an essential part of the process because it prevents the contamination of equipment and products in the cleanroom.
In some cleanrooms, staff must change into cleanroom apparel or suits. This is done to reduce the risk of outside contaminants entering the room. Cleanrooms may also require that at least outside shoes should be taken off and specific footwear put on, in addition to shoe covers.
All jewellery, including rings and necklaces, is banned from cleanrooms, including those worn for piercings. Exceptions can be made for medical devices such as hearing aids, body piercings, pacemakers or IV ports. You also cannot wear nail polish in a cleanroom as it could contaminate samples. Cleanroom apparel includes full suits and coveralls to protect against dirt and contaminants
Hygiene
You need to take care of yourself before entering a cleanroom. Properly prepare for work by establishing certain hygiene habits at home and taking care of any personal issues that may be a common problem for you. If it's not already part of your routine, start showering daily, brush your teeth with a fluoride toothpaste at least twice per day, and wear non-silicone moisturizer on your skin daily to maintain proper hydration.
Before Entering the Cleanroom
Life-saving medications and other products in the pharmaceutical industry are often manufactured in a very clean environment. As a result, thorough clean room cleaning is required to ensure that this environment is maintained.
In a non-sterile gowning area, personnel must wash and dry their hands thoroughly before entering. They will put on a hairnet, walk over a sticky mat to remove any particles from the bottom of their shoes, put on shoe covers, and gloves, and then enter a sterile gowning area.
No Sneeze
The cleanroom is a sterile area of the facility. Do not sneeze, cough, or touch your nose, face or mouth with your gloves. Only cleanroom-approved wipes are allowed in this area. Bringing cleanroom paper and plastic-laminated paper in the cleanroom is a crucial step in keeping the cleanroom clean.
Mobile Phones
Cleanroom cleaning is highly recommended as the facility must be kept free of all contaminants in order to maintain the necessary levels of sterility. Therefore, the use of personal equipment – especially cellphones – within a sterile environment is strictly forbidden, as transients can easily spread contamination all over the work area.
No smoke before entering the cleanroom
Do not smoke before entering – or inside - the cleanroom. Long after you have left the cleanroom, residual smoke can remain on your clothing and skin. In addition, it is highly recommended that you wait at least 20 minutes after smoking to enter the cleanroom to allow the residual smoke to leave your clothing and skin.
No Leaning!
A common infection control mistake is to touch contaminated equipment or work surfaces before touching clean ones. Remember, when you or your garments touch one surface and then another, you transfer any contaminants between the two.
Clean Your Way to Success
Data Clean Asia is an accredited cleanroom cleaning services provider in Asia. Our mission at Data Clean Asia is to deliver the best quality of cleanrooms, which ensures your facility stays within industry regulatory standards and improves productivity.
Author:
Daisy Johnston
Viewed:
14 Views
Check Out All Of 's Blogs!
Comments: