| | |
| --- | --- |
| Top 10 Healthy Treats For Rabbits | Posted: May 15, 2023 |
Top 10 Healthy Treats For Rabbits
Rabbits are herbivores, and their digestive systems are specifically adapted to process high-fiber diets. Health treats can serve as a supplement to their main diet and provide mental stimulation. However, it's crucial to choose treats that are safe, nutritious, and suitable for rabbits. Let's dive into the world of health treats for rabbits and discover some tasty options!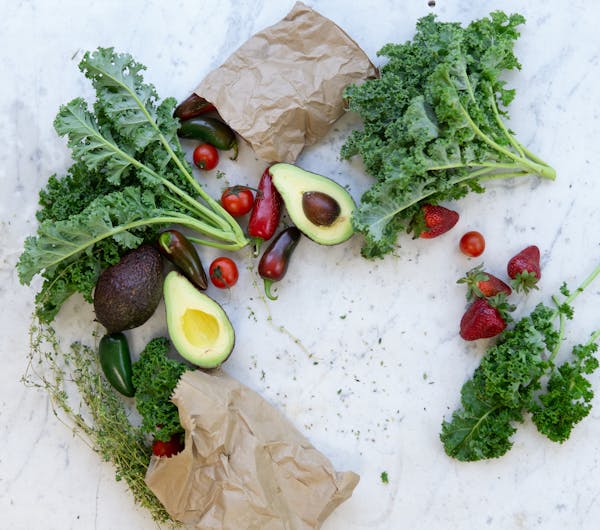 2. Importance of Health Treats for Rabbits
Health treats serve multiple purposes for rabbits. They not only add excitement to their diet but also provide mental stimulation and promote dental health. Chewing on treats helps wear down their teeth, which continuously grow throughout their lives. Furthermore, treats can be used as a training tool and help strengthen the bond between you and your pet rabbit.
1. Fresh Leafy Greens:
Leafy greens such as romaine lettuce, kale, spinach, and parsley are excellent sources of fiber, vitamins, and minerals. They promote healthy digestion and provide essential nutrients for your rabbit's overall well-being.
2. Carrots:
Carrots are a popular treat for rabbits. They are rich in beta-carotene, which supports eye health, and provide vitamins A, B, C, and K. However, carrots should be given in moderation due to their high sugar content.
3. Bell Peppers:
Colorful bell peppers are a great source of vitamin C, which is important for your rabbit's immune system. They also offer fiber and a crunchy texture that rabbits enjoy.
4. Apple Slices:
Apples are a tasty treat that provides fiber and vitamin C. Remember to remove the seeds and core, as they can be harmful to rabbits. Offer apple slices in moderation due to their sugar content.
5. Blackberries:
Blackberries are small, antioxidant-rich fruits that make a nutritious treat for rabbits. They provide essential vitamins and minerals while adding a burst of flavor to your rabbit's diet. Feed them in moderation due to their sugar content.
6. Papaya:
Papaya contains enzymes called papain, which aid in digestion. It can be given as a sweet treat to help support your rabbit's digestive health. Remove the seeds and offer small pieces.
7. Dandelions:
Fresh dandelions are safe and nutritious for rabbits. They are rich in vitamins A, C, and K, as well as calcium. Ensure the leaves are free from pesticides before offering them as an occasional treat.
8. Timothy Hay Cubes:
Timothy hay cubes not only provide additional fiber for your rabbit's digestive health but also serve as a great source of enrichment. They can help wear down your rabbit's teeth and keep them busy.
9. Oat or Wheat Grass:
Growing oat or wheat grass at home allows rabbits to enjoy a fresh and nutritious treat. These grasses aid digestion, provide essential nutrients, and can be a source of entertainment for your rabbit.
10. Fresh Herbs:
Herbs like basil, cilantro, mint, and dill add variety to your rabbit's diet. They are low in calories and can provide additional nutrients. Offer them as occasional treats to enhance your rabbit's mealtime experience.
Remember to introduce new treats gradually and monitor your rabbit for any adverse reactions. Each rabbit has individual dietary needs, so consulting with a veterinarian is always recommended for specific recommendations and portion sizes based on your rabbit's age, health, and weight.