| | |
| --- | --- |
| Safe Leafy Green For Rabbits | Posted: August 4, 2023 |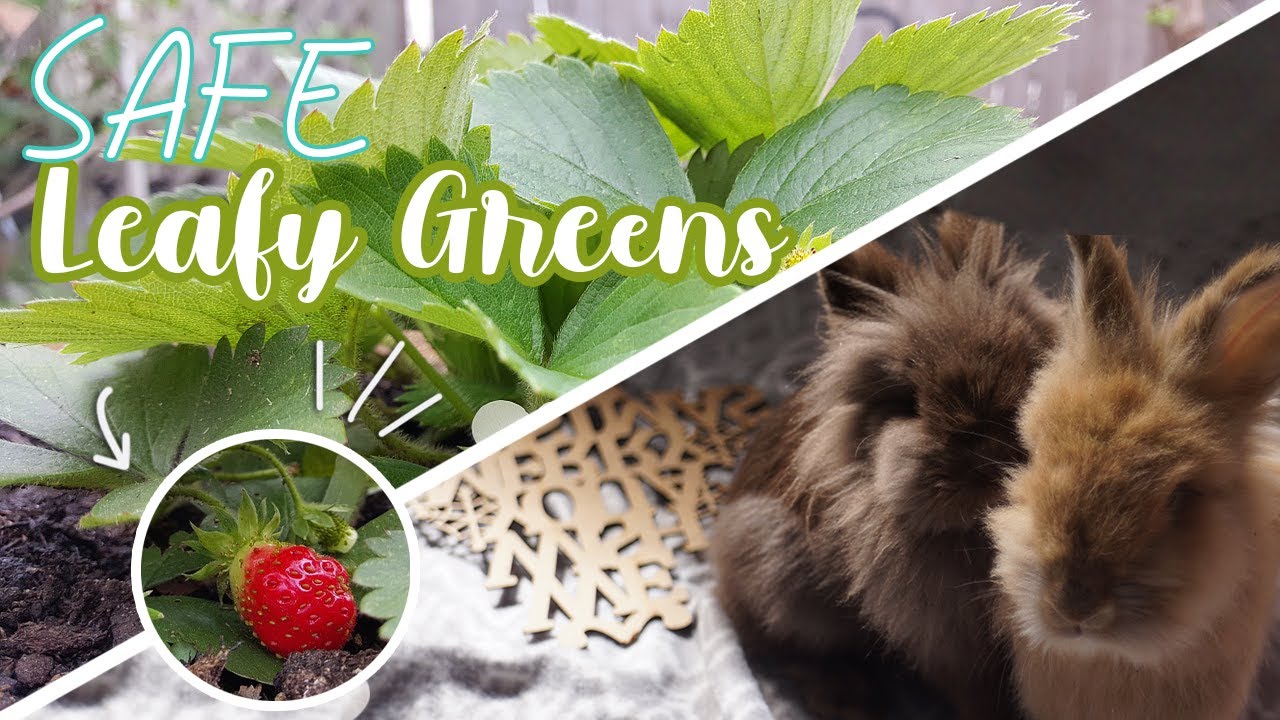 Welcome to our comprehensive guide on safe leafy greens for rabbits! As a team of expert rabbit enthusiasts, we are committed to providing the most accurate and up-to-date information to help you keep your furry friends happy and healthy. In this article, we will delve into the world of rabbit nutrition, discussing the best leafy greens for your bunnies, their nutritional benefits, and how to incorporate them into your pets' diet.
The Importance of Proper Nutrition for Rabbits
A well-balanced diet is crucial for your rabbit's overall health and well-being. Providing them with the right nutrients ensures strong immune systems, proper digestion, and a reduced risk of various health issues. Leafy greens are an essential part of a rabbit's diet, as they provide vital vitamins, minerals, and fiber that contribute to their optimal health.
1.
Romaine Lettuce
Romaine lettuce is a favorite among rabbits, and for good reason. It is low in oxalic acid, making it safe for regular consumption. Additionally, romaine lettuce is packed with nutrients like vitamin A, vitamin K, and folate, which support your rabbits' vision, bone health, and cell division.
2.
Arugula
Arugula is not only a flavorful addition to salads but also a nutritious option for your bunnies. This leafy green contains essential vitamins and minerals, including calcium, which is essential for maintaining healthy teeth and bones in rabbits.
3.
Bok Choy
Bok choy, also known as Chinese cabbage, is an excellent source of vitamin C and vitamin K. Vitamin C is essential for preventing scurvy, a common health issue in rabbits, while vitamin K promotes proper blood clotting and bone health.
4.
Kale
Kale is a nutritional powerhouse for rabbits, rich in antioxidants, fiber, and vitamins. However, it's essential to offer kale in moderation, as it contains a higher amount of calcium, which may lead to health problems if overfed.
5.
Cilantro
Cilantro is a tasty herb that many rabbits enjoy. It provides essential nutrients like potassium, manganese, and magnesium, supporting various bodily functions and promoting overall health.
6.
Dill
Dill is another safe leafy green for rabbits. It adds a unique flavor to their diet while offering benefits like improved digestion and potential antibacterial properties.
How to Safely Incorporate Leafy Greens into Your Rabbit's Diet
Introducing new foods to your rabbit's diet should be done gradually to prevent digestive issues. Follow these steps to ensure a smooth transition:
Step 1:
Start Small
Begin by offering a small amount of the leafy green you wish to introduce. Observe your rabbit's reaction and monitor for any adverse effects.
Step 2:
Monitor Closely
Pay close attention to your rabbit's eating habits and overall behavior after introducing the new green into their diet. If there are any signs of discomfort, discontinue the particular leafy green immediately.
Step 3:
Diversify
Rotate the leafy greens you feed your rabbits regularly to provide a variety of nutrients and flavors. This prevents them from getting bored with their diet and ensures they receive a wide range of nutrients.
Step 4:
Freshness Matters
Always serve fresh, clean, and pesticide-free greens to your rabbits. Wash them thoroughly to remove any dirt or chemicals that may be harmful to your furry friends.
Conclusion
In conclusion, a well-balanced diet is essential for the health and happiness of your rabbits. Incorporating a variety of safe leafy greens into their diet can provide them with essential nutrients, promoting strong immune systems, healthy bones, and overall vitality. Remember to introduce new greens gradually and monitor your rabbit's reactions to ensure their well-being.