| | |
| --- | --- |
| Why Is Cooking Oil Filtration Very Important What Are The Benefits | Posted: June 18, 2021 |
Most people know what a deep fryer is. It's prevalent in commercial kitchens now. Take a moment and imagine the various foods that people will enjoy. Fish and chips, fried chicken, wings, fried shrimp, onion rings, French fries, donuts, and calamari. There are so many more. Notwithstanding where people reside, they will almost certainly get most of such foods at restaurants near them. Most restaurant owners or operators have a minimum of one deep fryer in their kitchen. But are establishments with deep fryers capitalizing on their fried food suite? Are their fryers producing premium products? Are they profiting in their fryers the most?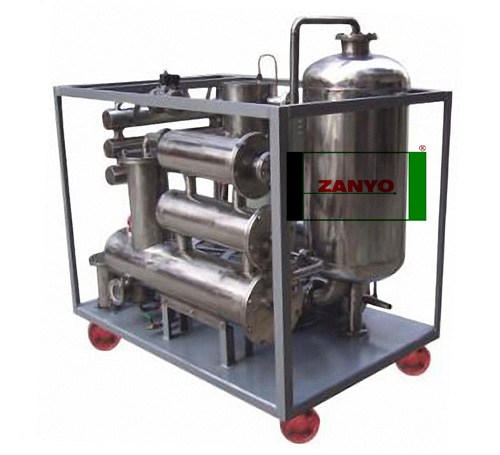 What about establishments that aren't filtering their oil? Their food quality and revenue margins are taking a beating. Oil filtration is among the most vital measures they can take to maintain the standard of their fried foods and make more.
Food Quality Is An Advantage Of Oil Filtration
A natural question is how oil filtration maintains the standard of food. For that, one must realize how fryer oil deteriorates with time. The key reasons for oil degradation are air, water, heat, and sediment.
A point to note is that food quality is as good as oil quality. Burnt and deteriorated oil leaves unpleasant aromas and flavors in fried foods. Such oil is also not as efficient as clean oil. What happens when frying with oil past its prime? The crust or breading on the food doesn't get crisp as fast. What is the result? The food soaks up more oil. What is the result? People get a darkened, oily mess. The moral is simple. Cleaner oil means better food. Thus, it is important to filter oil regularly.
Cost Savings Is Another Advantage Of Oil Filtration
The amount that establishments use fryers comprises a considerable part of their food cost. Imagine a commercial kitchen not filtering its oil and having to substitute it twice weekly. That amounts to a lot of oil throughout a year for one fryer. Several commercial fryer makers have verified the practice of consistent oil filtration, lessening a deep fryer's operating cost by 35%.
Mobile Fry Filters
A very effective way of filtering a fryer is a portable Oil Purification Machine. These machines are available in various sizes. A very important consideration when shopping for a portable Oil Purification Machine is the fryer's oil capacity. In this way, there is no chance of purchasing a below-capacity fry filter.
Oil filtration is the finest thing possible to capitalize on oil. However, some other simple measures can help even more. Establishments need to filter their oil no less than once daily to enjoy the maximum quality and life cycle. What about establishments that use fryers quite regularly. A great idea is filtering after a shift.