Traditional Postage Advertising is good for Business
Posted: November 30, 2022 @ 10:22 am
Everyone loves a bargain, especially when it comes to running a business efficiently. Advertising is one of the most expensive costs in a business budget. With so many options and technology available, it can be difficult to know what option will best suit your marketing and advertising needs. There are many options available, but not all options are the same. However, being more expensive does not guarantee success in your marketing campaign.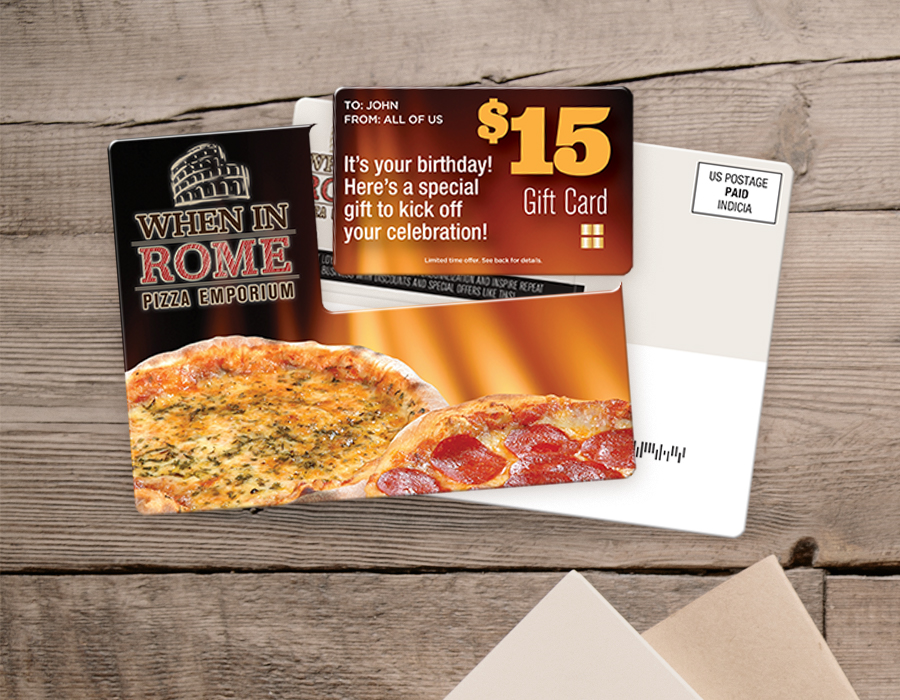 Mailing a package to a mailbox is one of most common and oldest methods of receiving and delivering it. Many people still have a mailbox address that is active and in use. Plastic postcards, which are traditional one-way postage, allow businesses to be distinctive in their messaging and connect with many local clients for a much lower cost. This article will show you how.
The Advantages of the Mailbox

Most homes have a mailbox that is accessible frequently and a mailing address. This is because utility bills and important letters are often sent through traditional mailboxes. It is no longer called "snail mail" in today's technological world, as many services deliver physical letters in record time.

Important government documentation is often sent to traditional mailboxes. This ensures that mailboxes are regularly accessed by people. Advertising material is more likely to get noticed.

Mailboxes enable you to concentrate on the target audience in the area where your company is located. This prevents you from spending more money trying to reach a wider audience, as with digital advertising. Because it is located in the area, people will be less likely to have trouble accessing the company and more inclined engage.

Posting mail costs less than creating an online advertising strategy and digital marketing strategy. You will need to pay several online platforms to place advertisements for a short period. Also, the target audience isn't as narrow, unlike traditional mail. Because of online fraud, physical mail is more stable. The integrity of the company can also be easily verified using simple measures such as a QR code. This allows the recipient to verify that the postcard is authentic.

Information overload can occur when many companies send mail to the same address. Seeing too many postcards can result in overload. Laminate postcards have a unique and different feel than the standard paper. The tactile difference will encourage the person to take a closer look at the business.

What Businesses Are Requirements for Such Services?
Local customers are essential for any business that wants to be successful. These are just a few examples of businesses that could benefit from using plastic postcards.

1. Restaurant Businesses Restaurants and diners are locked into a physical location, and using postal services to target the locals of the area is inexpensive and effective. You can even use laminated postcards to do this. Restaurants can also create a reward program and allow customers to use the card. This keeps them coming back.

2. Home service businesses Who doesn't love a tidy and clean home? These businesses provide services for the local community, including pest control, cleaning services and gardening. To stand out from your competitors, you will need to have cards that are coated in plastic. Locals will be served by postal services.

3. Retail Businesses Plastic postcards can be used to inform customers about upcoming sales and offers. Retail is about getting people to your door and making them buy as much as possible. Unique offers and a postcard advertising strategy can keep customers coming back for more.

4. Automotive Businesses Getting more traffic from the postal services to the residents of the area is our goal. Many people have vehicles, or know someone who has one. Finding the right shop to trust is perhaps the problem. High quality postcards are a great way to spread the word and create awareness.

5. Health & Beauty Businesses: Whether you own a salon, hairdresser, make-up artist, or niche business in skincare, such cards can be sent by mail to let people know about your business. Potential clients will be impressed by the ability to display images of your results.

6. Real Estate Businesses This is a quick and easy way to show potential customers current listings or offer reduced prices. Locals are primary homeowners and renters. They are also the ideal target audience for this type of business. Postal services are smart, efficient, and cheaper.

7. Casino Businesses Casinos thrive on flash, cash and excitement. A well-designed postcard can spark curiosity and excitement in customers. It's also easier for local residents to access these services. People will be more open to entertainment options within their locality.

8. Franchises can use incentives like reward systems to attract new customers. You could use the cards to redeem points or awards that will give you a bonus which can be redeemed with gifts.

Conclusion
Plastic-covered cards are more environmentally friendly as they can be used for many years without any damage. The card is unique in that it can touch other cards in your mail. This is unlike cards that may be damaged or not laminated. Customers can ask for a replacement and the business will need to pay that cost. They are cost-effective, environmentally friendly, and stand out from the rest of the mail clutter. It's a win-win situation for both standard and traditional postage on plastic postcards.
Author:
Mohamed Kalfan
Viewed:
63 Views
Check Out All Of 's Blogs!
Comments: