Alpharetta housing market 2020
Posted: February 11, 2020 @ 4:25 pm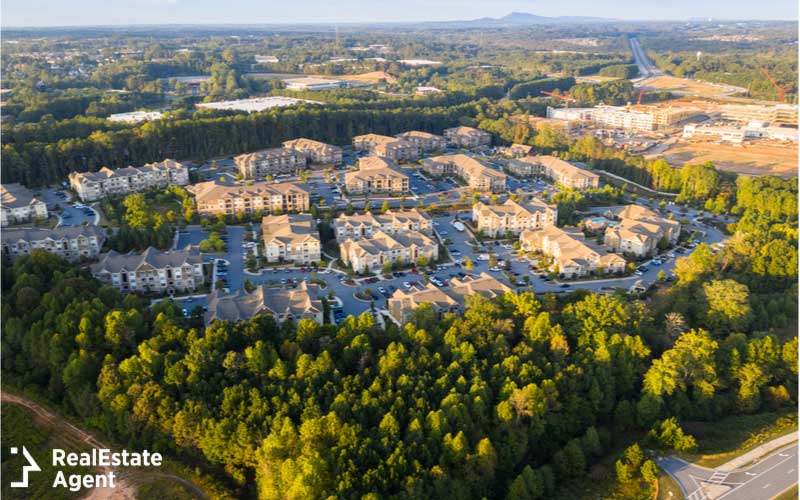 Located north of Atlanta, 30 to 45 minutes away by Georgia 400, is the lovely suburb of Alpharetta. With a history that goes back to the times of the Cotton Kingdom and a name that seems more like a nickname, the First Town ("alpha"-first, "retta"-town). The city has experienced great population growth. The pace in which Alpharetta's economy grew in the last 30 years encouraged businesses to develop and give way to the still expanding Alpharetta's housing market. This mixture of luxury and leisure is one of the Southern destinations most sought-after for businesses, homebuyers, and visitors.
Perfect for families who enjoy life in the community with children to grow and develop in a city with a crime rate lower than 71% of the rest of the country, Alpharetta's housing market in 2020 is a seller's market. It is a very attractive destination with a family-friendly community filled with entertainment centers like the Avalon and the Amphitheatre, golf clubs, swimming clubs, some of the best schools in Georgia and places where you can go and enjoy the outdoors while hiking or biking through Big Creek Greenway or by the Chattahoochee River.
It's no surprise that the housing market of Alpharetta is left with few houses still on the market. This is why if you're interested in this community, you should start looking at the offers right now.
Finding a home in Alpharetta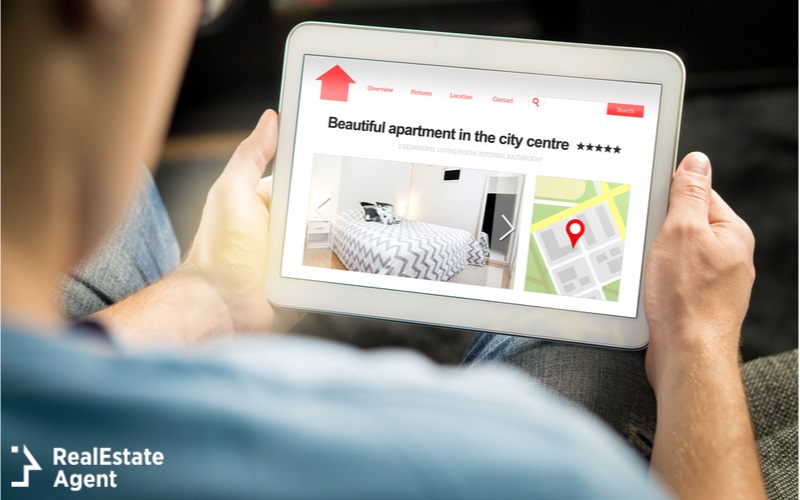 Take a look at the listings and you will find more than enough options to browse through. If you're single and searching for a sweet condo in downtown Alpharetta, prices range from $147,000 all the way up to $1,200,000 with one to three bedrooms and around 2000sqft. The housing market is abundant in family homes. These start at $200,000 and don't stop until they reach millions with up to 8 bedrooms, a pool and a property that is easier to quantify in acres rather than square feet.
Realtors in Alpharetta GA are going to make sure you find what you are looking for. They, however, don't have enough to work with, if that is possible to imagine when you think about this vibrant suburb. Since Alpharetta's housing market became a seller's market in December 2019, there are more buyers than there are homes to sell. Settle on what you are looking for and their expertise will be available for you at any time.
To give you a better idea of what you will be dealing with if you move to Alpharetta, we summarised the kind of communities available there. The housing market in Alpharetta is comprised of townhome neighborhoods, single-family neighborhoods, and luxury neighborhoods with prices that range from $147,000 to over $5.5 million.
Townhome neighborhoods
These neighborhoods have houses that are so-called "Hot Homes" as they are likely to sell very fast, but most of them stay on the market for an average of 79 days. Some of these communities are within close proximity to the happening part of town. A short walking distance from shops, restaurants, nightlife and, of course, Avalon and Verizon Amphitheater. Some examples here would be West Main (from $900,000), Victoria Square (from $220,000), Academy Park ($337K-$630K), Westwood Park ($290K-$495K) and they generally have an adjacent garage for two cars.
Single-family neighborhoods
For those looking into a quiet neighborhood with single-family houses, the Alpharetta housing market has a majority of 69% of units like these. Comprised of multi-bedrooms and bathrooms, with a decently spaced yard, most often than not, a swimming pool, basketball hoop, and privacy. These single-family homes are designed for couples with plans to start a family and are perfect for raising children in a safe and friendly environment. There are many neighborhoods that would fit your desires, like Providence Square ($395K-$455K), Fairfax ($450K), Windward ($339K-$1.9M).
Luxury neighborhoods
Gated and golfing communities, these upscale neighborhoods provide amenities that can include a designer golf course, a state of the art clubhouse, Jr. Olympic swimming pool, kids' playground and much more. The golf clubs here employ professional golfers to give lessons to the residents in order to improve their game. There are also swimming instructors, shopping streets and daycare centers, some of them even have schools within the gated community. In other words, these neighborhoods have anything that you could possibly need like Ellard or Country Club of the South. Prices in these communities rarely go below $1,000,000.
Current trends in the market
During the economic crisis of 2009, the real estate market dropped significantly even in Alpharetta, dropping from approximately $325,000 to a staggering $263,000. Since the end of 2012, however, prices grew steadily towards $410,000 in May of 2019. There was another drop during the end of summer, but the market keeps developing with the demand of the continuously developing suburb.
In current days, Alpharetta's housing market is an acceptable short-term investment for buyers because, while the current price is at a median of $408,000, the one year forecast by WalletInvestor.com shows an increase that will bring the listing median price to $424,947. If we expand our investment, for a 5-year timeline, the profit is anticipated to be 16.27%. Alpharetta's housing market provides a good profitable property investment as the homes for sale bring a favorable profit and there is an anticipation of a long-term increase in home values.
Getting too wrapped up in these numbers isn't safe as real estate market forecasts aren't quite as easy to make as a weather forecast. Looking at home prices, sales activity, economic factors and population trends can help make an estimated guess of what would happen in the future. When you go over historical data from Alpharetta, GA, there is a steady and certain climb. This comfortable suburb of Atlanta can be considered safer than most real estate enterprises are.
The largest number of houses on the market are those with property values in the $500,000 - $750,000+ range. At the moment, there are currently only 506 houses for sale on the market. As for the renting sector, only 31% of the housing in Alpharetta is rented with a median rent of $1,323, 57% of all rentable real estate is in the margin of $1,000-$1,999.
Alpharetta's housing market is competitive, which is one thing to keep in mind about this lovely suburb. Over the past year, there has been a consistent increase in prices which makes it a safe investment. A house here will improve your family's life because of everything that Alpharetta has to offer and it is the reason why so many companies came to this town. Since the Great Recession the housing market in Alpharetta, GA has had a steady climb and major developers plan to improve the city's walkability in order to improve even more the quality of life through new master-planned communities.
Author:
RealEstateAgent.com
Viewed:
207 Views
Check Out All Of 's Blogs!
Comments:
| | |
| --- | --- |
| Posted By: | RealEstateAgent |
| Location: | Hollywood, Florida |
| Storeboard City: | Hollywood, Florida |
| Phone: | (866) 495-4953 |
| Description: | Since 2003, RealEstateAgent.com has been connecting those seeking a real estate agent with the best and brightest in the field. Unlike many competitors, our real estate agent directory is kept up to date with contact information for the most credibl... |
| Website: | http://www.realestateagent.com/real-estate-directory |
| | |