How To: Find The Right and Trusted Jeweler
Posted: August 12, 2021 @ 10:07 am
You probably haven't spent much time shopping for jewelry in your life, and if you have, you've almost certainly never bought jewelry. It's time to work with the right and trusted jeweler after looking at various styles and stones. But how can you choose which shop to go to?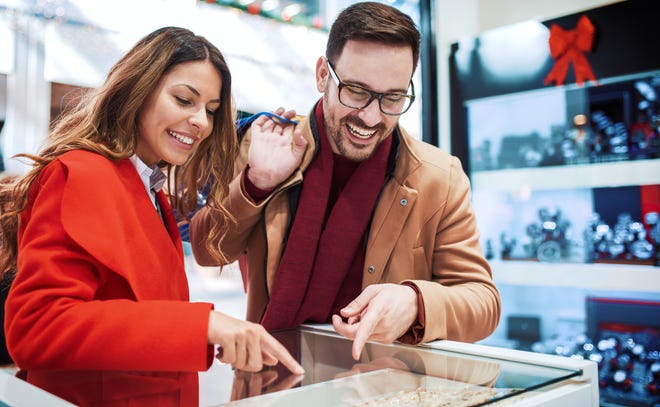 When it comes to jewelry purchasing, not every source should be trusted. You may browse for jewelry in a variety of places, but nothing beats a professional jewelry store. There are a few reasons why hiring a professional jeweler can make all the difference.
Read on to know how to find the right and trusted jeweler for your next jewelry shopping.
The Value of Trust
The first and most critical step is to check the jeweler's credibility and reputation. Before you spend time investigating, looking at their styles, or visiting their places, do some preliminary research online to make sure they are worth your time. Customer reviews are an excellent approach to learn about other people's experiences with the business and its sales force.
Before you buy the heart necklace you are eyeing, make sure to check out the company's customer policies as well. Is a lifetime warranty, hassle-free returns, or a cleaning service included crucial to you? Understand what merchants have to offer and make sure you choose one that will provide you with long-term value for the money you pay now.
Reputation To Customers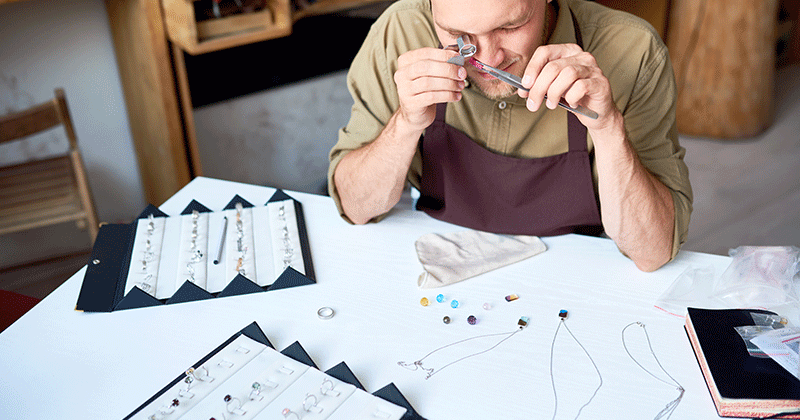 A jeweler with a three- or four-decade track record is certainly doing something right. On the other hand, an up-and-coming company may not be able to provide you with extensive experience or satisfaction assurances.
In the end, finding a jewelry store that employs people who know what they're doing and like making people happy is all that matters. Make some preliminary research on your prospective jeweler, and the results will most likely pay out perfectly in the end.
Certified Products and Trained Staff
The Gemological Institute of America (GIA) or The European Gemological Laboratory (EGL) should be the first stop on your quest for the ideal jewelry retailer. Your preferred jewelry store should ideally have a GIA- or EGL-trained workforce that curates and creates products as well as follows GIA or EGL business practices. The GIA or EGL is the world's top gemological institute and, in many ways, the gold standard of the jewelry industry.
The GIA or EGL lifts any jewelry business to world-class standards with its industry-leading diamond/gemstone grading and numerous teaching programs. If your jewelry store is a member of the GIA or EGL, you may expect a better level of legitimacy, transparency, and dependability.
So before you can purchase your favorite gold heart pendant, check the certificates first.
Your Shopping Experience
Find a store where you don't feel obligated to purchase anything. You want a jeweler that isn't only interested in making a quick sale but also in building a long-term connection with you. Your encounter should be tailored to your specific requirements.
You are entitled to the best shopping experience possible. Are you being greeted and pampered during your stay? Excellent customer service should be expected. Each team member should show that they are committed to providing you with the best possible service.
Before buying that heart necklace, make sure you look around and see if the store is treating you right.
Jewelry Experts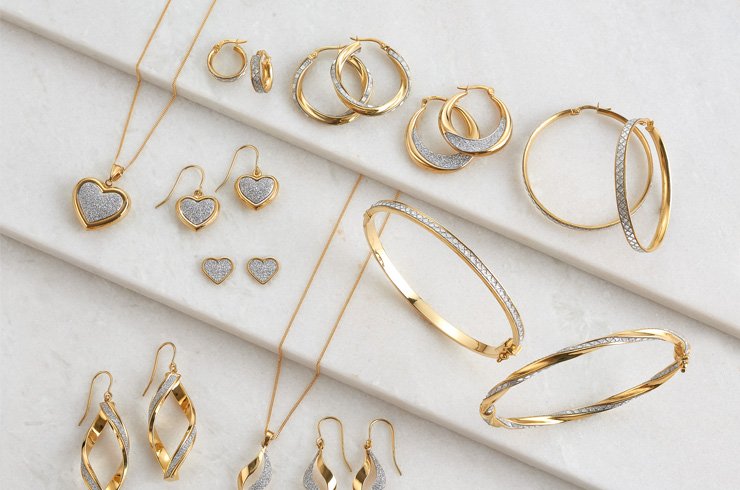 Something is wrong if a salesperson refuses to answer your queries or doesn't have the solution and won't look into it. A reputable jeweler will be transparent and honest about the purchasing procedure as well as the jewelry they sell.
Not only will a respectable jeweler answer your jewelry inquiries, but they will also educate you. You may not be familiar with the four C's of diamonds, but they are, and they will gladly share their knowledge with you.
They'll use a gemological microscope to show you the gem and point out defects. They'll utilize a full-spectrum light or show you color grading stones to compare if you're buying a diamond.
Conclusion
Half the battle is knowing what questions to ask. Trust your instincts if something feels odd or if you have any doubts. Don't be discouraged if you have to visit numerous jewelers before you find the correct one. After all, you'll want to stick with the same jeweler for the rest of your life.
Also, keep in mind that fine jewelry is an investment and not something to be taken lightly. You want to be sure you're getting the most bang for your buck and aren't wasting your money on inferior gemstones. You should have no trouble discovering the greatest jeweler in your neighborhood if you do your homework.
If you are searching for heart jewelry to give to your loved one or just for yourself, you can visit Dephini today. They are a reputable online jewelry store you can trust for your next jewelry shopping.
Author:
Louie Missap
Viewed:
23 Views
Check Out All Of 's Blogs!
Comments: