Famous people from Newton MA
Posted: August 3, 2020 @ 3:43 pm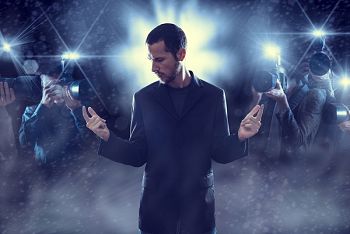 Have you ever wondered what it would be like to live like a celebrity? Tasting some of that exclusive lifestyle and indulging in the things that celebrities love to do in their day to day lives? For many people even having the opportunity to live in the same city with a celebrity and being able to bump into one of your favorite actors is already a dream come true.
On the other hand, there is no doubt that celebrities live in some of the best cities in the US. Are you looking for one of these cities preferred by famous people, cities with a high quality of life and beautiful homes? Look no further, because Newton, MA is also known as "The Garden City," a haven for outdoor enthusiasts and one of the best places to live in Massachusetts.
The amount of celebrities that were born here and live in Newton, MA is really impressive. Even though it is close to Boston, don't mistake Newton with the capital city because it is a suburb of Boston that has its own charm. Here is a list with some of the celebrities that have a history with the city of Newton, MA, and some of the celebrities you might expect to find here.
Joseph James Rogan
Joseph James Rogan also goes by the name Joe Rogan, is a prominent figure in television who started his career in comedy and ended up having one of the most successful podcasts called Joe Rogan Experience, which led him to fame and wealth.
In his early career, Joe Rogan signed a contract with Disney and appeared as an actor in several TV shows including NewsRadio and Hardball. Later he started working for the Ultimate Fighting Championship (UFC) as a commentator and interviewer, followed by the release of his first comedy special, which always remained his passion.
His comedy career remained on hold in 2001 when he started hosting Fear Factor and resumed after the show ended in 2006. The year 2009 marked the beginning of great success in Joe's life with the release of The Joe Rohan Experience podcast. Rogan attended the Newton South High School and settled with his family in Newton, MA during that time. He did move to New York at the age of 24, but you might still expect to see him visiting the area from time to time.
Matthew Steven LeBlanc
Newton MA has been the birthplace for many famous celebrities and this includes the American actor Matthew Steven LeBlanc. Born and raised in Newton, MA, he would later attend Newton North High School and at the age of 17, he would move to New York to pursue his career.
LeBlanc would initially follow a modeling career that didn't work out because he was told he is to short. After he would reorient towards acting and this is how he started his successful career as an actor. He is best known for his portrayal of Joey Tribbiani in the television series called Friends and later on, he would also portray in the series sequel called Joey.
For this role only, he received three Emmy Award nominations and he also won a Golden Globe Award for starring in the comedy television series called Episodes, along with four additional Emmy award nominations. He also co-hosted Top Gear from 2016 to 2019 and he took on the role of Adam Burns in the tv series Man with a Plan from 2016 to 2020.
Amy Meredith Poehler
The prominent American actress, Amy Poehler was born in Newton, MA on September 16, 1971, and studied improv at Chicago's Second City and ImprovOlympic. Back in the 1990s, she was the co-founder of comedy troupe named Upright Citizens Brigade. The group later moved to New York where their act became a comedy series on Comedy Central in 1998.
Together with other group members, Poehler became the founder of the Upright Citizens Brigade Theatre. Later, Poehler would become the co-anchor of SNL's Weekend Update until 2008 when she starred as Leslie Knope in the political satire tv series Parks and Recreation. She also has a few voices acting roles in animated tv series and comedy films such as Inside Out, Mighty B!, Shrek the Third, and Horton Hears a Who!.
Being the executive producer on multiple television series, this earned Poehler a star on the Hollywood Walk of Fame for her immense contributions to television. She won multiple awards which include Golden Globe Award for best actress in Television Musical or Comedy Series, Critics' Choice Award for Best Actress, and Primetime Emmy Award for Outstanding Guest Actress in a Comedy Series.
Louis C.K.
Louis Szekely was born on September 12, 1967, in Washington, D.C. and he is known by his stage name Louis C.K. Louis C.K. is a well-known American stand-up comedian, actor, writer, and filmmaker. His connection with the city of Newton, MA comes in his early life after his parents divorced at the age of 10 he was raised along with his three sisters by their mother in Newton, MA.
He attended Newton North High School and graduated in 1985 alongside Matt LeBlanc. Initially, he worked at a public access TV cable station in Boston where he gained the technical skills required to start his own short films and later on his television shows. He began his brilliant career in the 1990s writing for comedians including Conan O'Brien, Dana Carvey, Chris Rock, David Letterman as well as Saturday Night Live.
Also, C.K. directed surreal short films and in 2001 released his debut comedy album, Live in Houston. He followed up by releasing nine comedy albums and he had supporting acting roles in acclaimed films such as Ameican Hustle, Blue Jasmine, and Trumbo. His performance was backed by many Primetime Emmy Awards, Grammy Awards for Best Comedy Album, and many others. This is why we think he is a worthy mention on our list of famous people from Newton, MA.
Conclusion
There is no doubt that the city of Newton, MA has seen many important figures throughout history and many of them have built huge and successful careers. Living amongst the stars is what Newton, MA offers you amongst other amazing things because it is a great community with amazing people. If that is enough to make you consider relocating to Newton, MA, make sure you contact one of the real estate agents in Newton MA in order to find your dream home amongst stars.
If you like our article, don't hesitate to spread the word and share it with your friends on your social media accounts.
Author:
Theresa Hus
Viewed:
215 Views
Check Out All Of 's Blogs!
Comments:
| | |
| --- | --- |
| Posted By: | RealEstateAgent |
| Location: | Hollywood, Florida |
| Storeboard City: | Hollywood, Florida |
| Phone: | (866) 495-4953 |
| Description: | Since 2003, RealEstateAgent.com has been connecting those seeking a real estate agent with the best and brightest in the field. Unlike many competitors, our real estate agent directory is kept up to date with contact information for the most credibl... |
| Website: | http://www.realestateagent.com/real-estate-directory |
| | |