5 Reasons You Should Grow Heirloom Seeds
Posted: December 15, 2022 @ 9:59 am
Consider growing the same produce that Luther Burbank or Thomas Jefferson did. Imagine having a garden bursting with unusual shapes, vibrant hues, and tasty delicacies that would tempt even the most adamant veggie hater to try one. Fruits, vegetables, and flowers grown from heirloom seeds are prized for their flavor, brilliant colors, resistance to pests, and other desirable qualities that have been passed down the centuries. Here are five explanations of heritage seeds and reasons why they belong in your garden.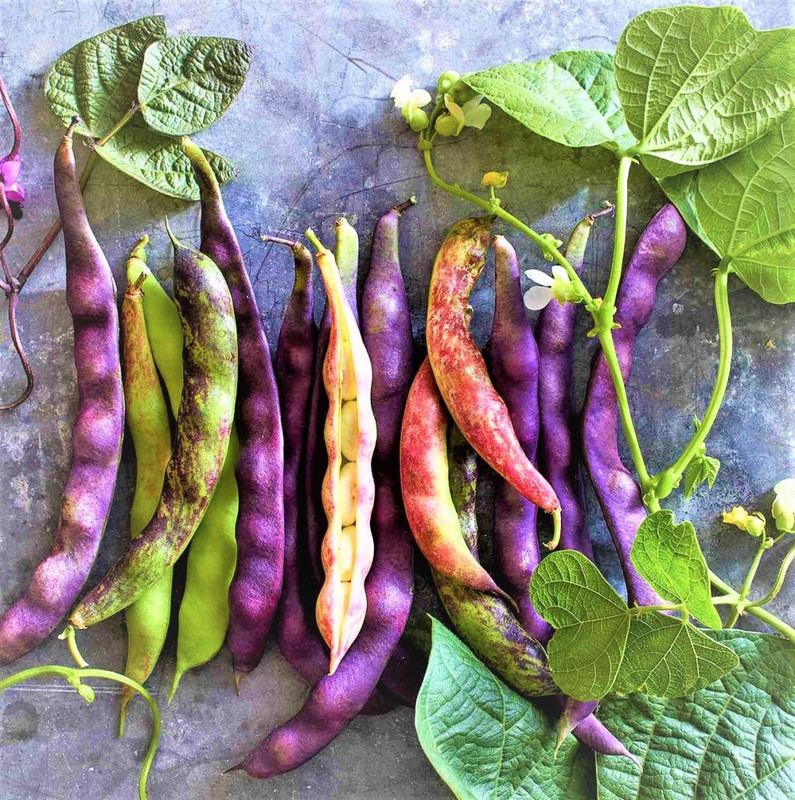 Heirloom Seeds: What Are They?
By definition, heirlooms have worth, which is why it is customary for them to be handed down the generations. similar to the gold jewelry or crystal vase your great-grandmother owned. This value in the case of heritage seeds may derive from their flavor, vigor, and consistency year after year. To put it simply, heirloom seeds are ones that date back to a previous era; they are old varieties of plants that have been preserved over time and handed down from prior eras in human history. They tend not to be employed in contemporary large-scale agriculture since they are open-pollinated.
Reasons to Grow Heirloom Seeds
There are a ton of excellent reasons why you ought to. I personally cultivate heritage seeds in my garden for the following reasons:
1. Every Seed Has a Great History
These seeds have been diligently saved throughout the years by great grandmothers, farmers from the 18th century, and neighborhood gardeners. Every seed has a beginning and a past that explain how it came to be. It is very thrilling to realize that by planting just one seed, you have contributed in some tiny way to that narrative.
2. Plant Heirloom Seeds for Varieties
Heirloom seeds come in a huge assortment of colors, shapes, and variations. They are not the bland, generic commercial hybrids that you can buy at the supermarket. The broad range is best exemplified by heirloom tomatoes. For instance, examine the vivid hues, haphazard forms, and various sizes of the several heirloom tomato types offered in various seed catalogues. Additionally, there are several variations available outside of heirloom tomatoes. There are SO MANY other heritage garden crops (and even flowers) that are available in a wide range of shapes, sizes, and hues.
3. You Can Save Heirloom Seeds Every Year
To develop seeds, all plants require pollination. Open pollination occurs when the process is left to Mother Nature; for example, insects, birds, or a summer breeze might transport the pollen. Whether you gather the seeds that are produced and cultivate them, the plants that come from them will have the same traits if they were self-pollinated or pollinated by flowers of the same kind.
4. Long Harvest Period
Heirloom types take considerably longer to harvest. Because hybrid seeds are more homogeneous and allow for synchronized harvesting, many commercial farmers like them. With heirlooms, this is not the case. In actuality, the home grower may enjoy the fruits over a longer period of time because heritage varieties produce their crops more gradually.
5. Extraordinary Flavor
The taste of heirloom cultivars is outstanding. There is nothing like biting into a fresh, sun-ripened, home-grown taste to make your garden worth the wait. Comparing heirloom types to those produced commercially, heirloom cultivars offer the finest quality and taste. The selection of commercially available vegetable cultivars was made due to their portability. Even flavor is not taken into account!
Conclusion
The cost of heirloom seeds is comparable to other seeds and they are simple to find. However, these more established, time-tested types reveal a world of luscious aromas, distinctive hues, and other exceptional qualities that make them the jewels they are. Some heritage seeds are even packaged in attractive enough ways to qualify as works of art.
Author:
Tim
Viewed:
18 Views
Check Out All Of 's Blogs!
Comments: