Unleashing the Secret to Cook a Perfect Bowl of White Quinoa
Posted: July 8, 2016 @ 6:13 am
Well, pronouncing Quinoa might be a bit hard for you (Keen-wah), however, learning the way to prepare it properly won't be of much hard for you. The good news is: perfectly-prepared, fluffy White Quinoa offers a big payout which, is not much complicated as you would have been thinking. It's important to know about the ideal way to cook which, will allow you to have another tool added to your food kit of health.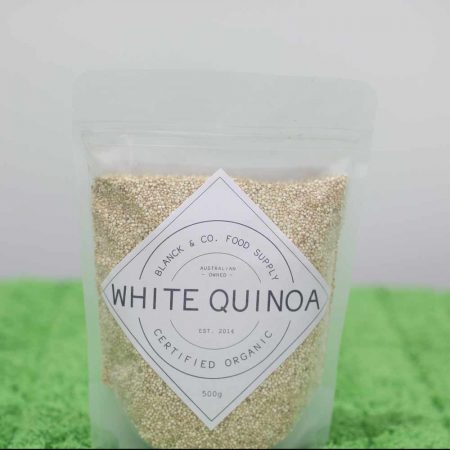 Shopping for white quinoa can't be much easier. Make sure to purchase it in seed form and not the Quinoa flakes or Quinoa flour. Those forms of Quinoa are mostly recipe-specific. Hence, buy them only when you are about to prepare a special recipe, which calls for them.
How to prepare Tasty and Fluffy Quinoa
Cooking Quinoa is certainly easy, provided you are aware of the right way to do it. Trying to prepare it is the ideal way to learn and expectantly, after a few attempts you will excel as a master. Following is the ideal step-by-step process to prepare a tasty yet nutritious bowl of quinoa.
Step 1: Measure it
At first, measure the ingredients required for this preparation; 1 cup of Quinoa, 2 cups of broth or water as per your choice. It is the major step which, is quite similar to rice preparation. However, there is a plenty of variations to it. The provided instruction is to prepare White Quinoa as a side dish. Thus, if you are preparing any special recipe, then be sure to follow the set of instructions provided for cooking that particular recipe as because, things mainly change when Quinoa is being mixed with other ingredients.
Step 2: Rinse properly
It is potentially the most major step as because, the more properly you will rinse off, the more you will be able to enhance its taste. Use cold water for this process. You must rinse off the saponins well, which is, mostly repurposed in antiseptics and detergents. After completion of the process, you must drain it for two minutes and move to the next step.
Step 3: Dry it up
Place the Quinoa in a saucepan and dry it well. You can coat the bottom of saucepan with a pinch of olive oil which, will allow the Quinoa to get toasted while it gets dried. This process is important to ensure that there is no additional mixture left in the Quinoa before it's being dipped into 2 cups of liquid.
Step 4: Heat things up
You need to add broth or water (as measured in Step 1), to the Quinoa seeds and boil the whole mixture. Once it starts boiling rapidly, you need to cover it and reduce the heat for allowing it to sim for around 15 minutes.
Step 5: Let it be
It is the part, which is quite easy. However, people mostly end up in screwing the entire preparation in this step itself. After the cooking is done, you need to take the preparation off the burner, however, you should not open it. Keep it covered for around 5 minutes. Thereafter, take off the cover and you are surely going to feel delighted with your dish of fluffy, perfect Quinoa. Bon Appetit!
Preparing a bowl of white quinoa by following these steps will certainly allow you to cook easily. For enhancing the taste, you can add a lot of vegetables, nuts and fruits with these seeds, which will increase the nutritional value.
Author:
Maria Gonzalez
Viewed:
63 Views
Check Out All Of 's Blogs, and Products!
Comments:
| | |
| --- | --- |
| Posted By: | Natural Products Azteca |
| Location: | Coomera, Queensland, Australia |
| Storeboard City: | Sydney, Australia |
| Phone: | +61432538171 |
| Description: | At Natural Products Azteca, we intend to provide our customers with the best quality natural Superfood products at an acceptable price and offer them with our excellent service.Natural Products Azteca strives to gain people's preference when it comes... |
| Website: | http://naturalproductsazteca.com/ |
| | |