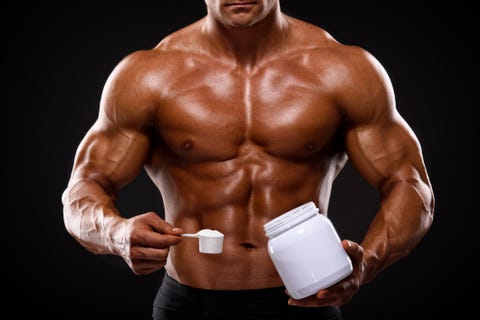 Creatine has a lot of health benefits. The research has shown that creatine supplementation does not affect kidney health significantly apart from the creatinine level.
The long-term or short-term creatine supplement has found no adverse effects on regular kidney functions.
You may wonder what does creatine do, and the answer is creatine improves muscle development, brain development, reduces fatigue, and does a lot more things to our bodies.
When people take 10g or less than that of creatine supplement for muscle development, it has seen no significant damages to kidney functions. However, there can be fewer long-term effects on such high doses.
Creatine doses of ≤5 g/day for adults are unlikely to increase creatinine levels so far. And as it is said already that high doses can cause a negative impact on kidneys.When the creatinine levels increase, it is an early sign of kidney damage.
Some studies have shown that creatine doses ≈20 g/day has caused a slightly increased level of creatinine.
The studies have also shown that taking creatine supplements may increase the level of creatinine after a long-term or short-term dose.
Those who have healthy kidneys and take creatine supplements of ≤10g/day doses, they don't impair kidney health.
Creatine increases water retention, which can harm people whose kidney disorder has been treated with diuretics. It causes water loss, and this is the reason. It is not usual to get any kidney damages with creatine supplements.
However, it is suggested that you make your creatinine tests before start taking a creatine supplement. After that, you can have an idea about your kidney function from the beginning.
Also, if you are already into creatine supplementation and want to have your creatinine tested, you should cease the creatine supplementation for three weeks before the testing. It will help you to get a better result.
So, the best type of creatine is safe for kidneys as it does not cause any significant issues to kidneys. Those who take short-term or long-term doses of creatine and have a healthy kidney, they are safe from unusual effects.
Before having your creatine supplement, consider testing your creatinine for a risk-free situation later.
Author:
Steve
Viewed:
11 Views
Check Out All Of Jameila Smith's Blogs!
Comments: