All About OSHA 30 Hour Construction Training.
Posted: April 15, 2021 @ 12:07 pm
Why OSHA 30 Hour Construction Training is Important?
The construction industry is evolving, and advances in equipment and wearable safety devices have aided the industry's progress. Despite this, the number of avoidable accidents and deaths in the industry each year, a revamped commitment to safety and education is required in 2021. Despite advancements in construction protective gear, procedures, and practice, deadly and non-fatal accidents and injuries continue to plague the industry. Construction workers account for one out of every five deaths in the United States. The cost of deadly construction accidents in the United States is reported to be $5 billion annually in health care, lost productivity, degraded quality of life, and productivity losses.
All construction casualties in the United States cost more than $11.5 billion per year. For safety violations, the Occupational Safety and Health Administration (OSHA) imposes penalties ranging from $13,653 to $136,532. Purvis Home Improvement Co. Inc. received the highest OSHA penalty in 2019: $1,792,726 in fines for breaches related to a deadly fall. OSHA safety certifications take 30 hours to complete and cost $139. OSHA Outreach Courses provides the most affordable and finest e-learning experience. Putting safety first is critical in reducing the high rate of fatalities in the construction industry, and firms that priorities safety save money in the long run. Establishing a safety culture on the job site benefits everyone, so don't wait to enroll in OSHA 30 hour construction training.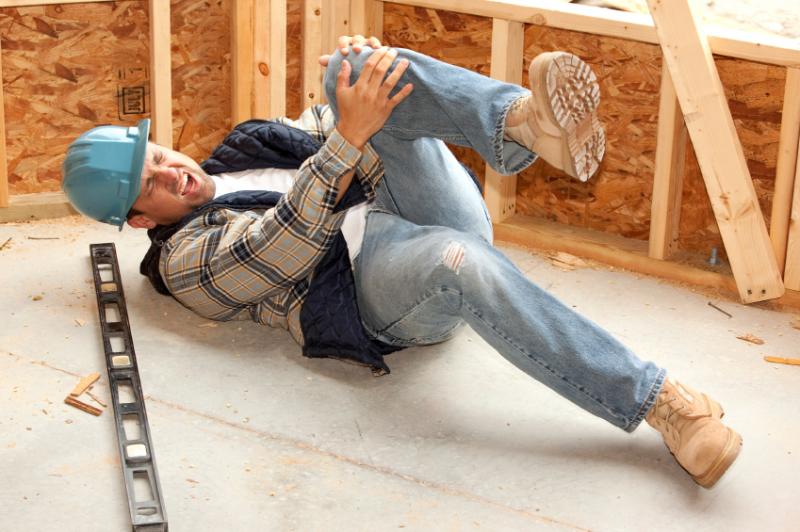 Construction injury
Why OSHA 30 Hour Construction Training is the Ultimate Safety Training?
If a job requires OSHA 30 training, it's likely that the employer is looking for a certification that you've completed an OSHA Outreach courses programs. Students who complete this course will receive a 30-hour OSHA completion DOL card. These are the laws and regulations that OSHA expects employers and workers to adhere to. With OSHA Outreach Courses you can easily print the certificate at home upon completion of the desired course. Once you have enrolled for OSHA 30 hour certification, Students have 6 months to complete the training. The OSHA 30-Hour training course is preferred by those in the construction industry. The reason for this is that the student has more time to devote to each subject.
This OSHA Construction 30-Hour Training will educate you with OSHA Construction requirements by covering a wide range of health and safety workplace issues. The OSHA Construction Focus Four, recognizing common worksite risks, tool operation, and other subjects will be covered as follows,
Introduction to OSHA
Electrocution
Health Hazards
Material Handling
Tools — Hand and Power
Managing Safety and Health
Excavations
Concrete and Masonry
Signs, Signals, and Barricades
OSHA 30 hour Construction training provides a deeper understanding of all laws, regulations, and procedures to be followed as per OSHA guidelines. Vital for both employer and the employee in order to comply with OSHA safety standards and protect against serious injuries or fines.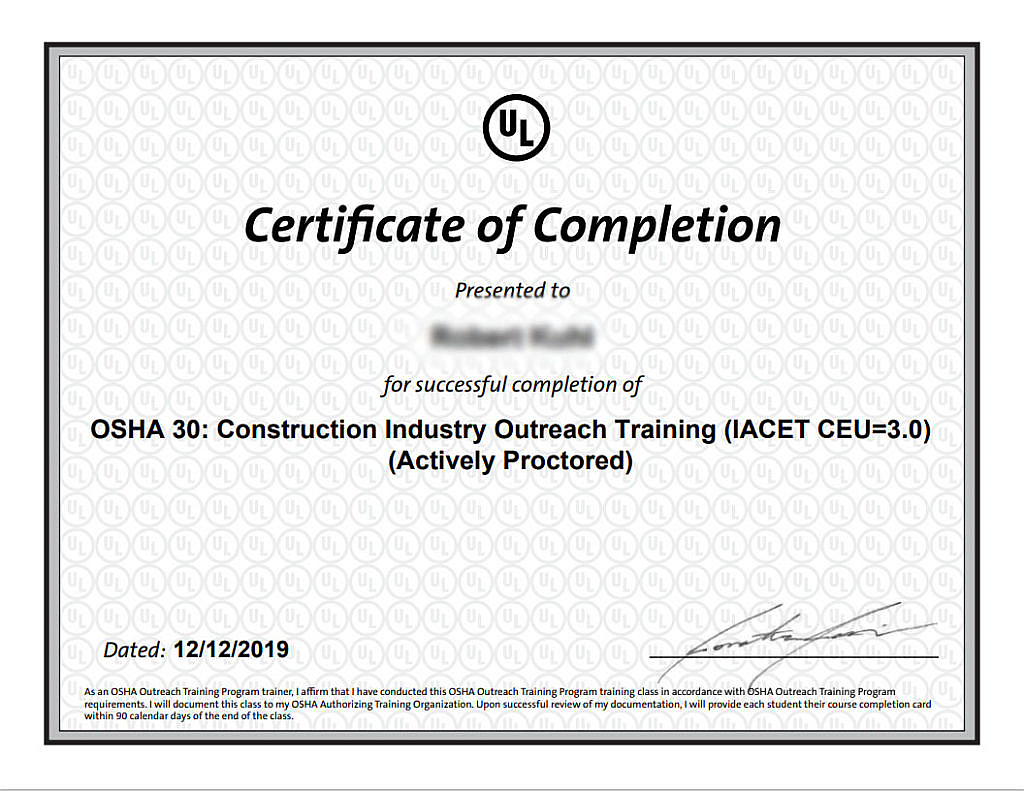 OSHA 30 hour Certificate
Conclusion
Completing health and safety training is extremely useful for everyone in the construction industry, irrespective of the size of the business, the particular field, or the job conducted. With so many uncertainties, it's safer to be prepared than to be caught off guard by an accident that results in injury or worse. Output increases as a result of making employees safe and healthy on the job, resulting in more profits. Customer satisfaction is ensured by finished goods, which helps your employer's credibility, which is critical in such a competitive industry.
Author:
Ammar Khalid
Viewed:
26 Views
Check Out All Of 's Blogs!
Comments:
| | |
| --- | --- |
| Posted By: | OSHA Outreach Courses |
| Location: | Washington, D.C. |
| Storeboard City: | Adm Office Us Court, D.C. |
| Phone: | (833) 212-6742 |
| Description: | OSHA Outreach Courses is a leading eLearning platform for OSHA compliance training and certifications. Our 1200+ courses are designed by authoritative safety experts and are fully OSHA-approved. Our strategic affiliation with Pure Safety is a great i... |
| Website: | http://www.oshaoutreachcourses.com/ |
| | |