| | |
| --- | --- |
| Importance Of Sticker Labels | Posted: March 23, 2023 |
Sticker Labels can be found everywhere in our lives. They are often used to communicate information about a product's ingredients, nutritional value, expiration date, and potential allergens. Labels also serve as a means of communicating important warnings and safety information, such as potential hazards or side effects.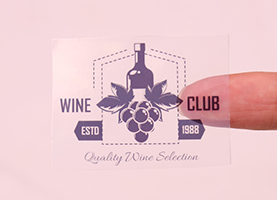 In addition to their practical uses,Sticker labels can also be used to provide consumers with helpful guidance on how to use a product. For example, labels on clothing can provide information on how to care for the garment to extend its life. Labels can also be used to communicate information about a product's environmental impact, such as whether it is recyclable or made from sustainable materials.
Overall, labels play a critical role in ensuring that consumers have access to essential information about the products they use. They help us make informed decisions about what we buy and how we use it, and they promote transparency and accountability in the marketplace. As such, labels are an important tool for protecting consumer health and safety, promoting sustainability, and ensuring that products are produced and sold in an ethical and responsible manner.