Why is Construction Bond Important?
Posted: July 6, 2016 @ 10:48 am
A construction bond is a type of surety bond which is used by investors in any construction projects. Its task is to protect against an adverse event that causes disruptions, failure to complete the project due to the insolvency of the builder(s), or the job's failure to meet contract specifications.
When one looks at the broader aspect of construction bond, it is a protection against all such events that cause hindrance in finishing the project or any other reason.
A construction bond is a kind of performance bond which acts as a shield against any adverse happening that would cause interruption, Breakdown to accomplish the project on a fixed deadline.
Like any other surety bond, construction bond involves three parties, The principal, who has an obligation to second party which is called the obligee. The third party that provides a guarantee between two parties is called surety company. There are various types of construction surety bond and few are:
Bid Bond: They play an important role in ensuring that your bid is exact and error free. It also makes sure that if you are given the contract, the bonding companies will also provide performance & payment bond.
Performance Bond: If you have to sustain in the construction business, it is important for you to keep your performance up to the mark. This bond is assurance that the project is completed as per the contractual terms.
Payment Bond: It guarantees that its subcontractors and material suppliers on the project will be paid. This bond protects certain laborers, material suppliers, and subcontractors against nonpayment. Payment bonds, along with performance and bid bonds, are often issued together.
Supply Bond: A supply bond guarantees a supplier will be able to provide the materials need to fulfill the contract between the supplier and purchaser. This makes sure that suppliers provide materials, equipment and/or supplies as defined in purchase orders.
Maintenance Bond: It is an assurance against defective materials and workmanship for a specific time period following a project's completion.
Subdivision Bond: This bond is used by a contractor when he or she constructs or amends public structures within subdivisions.
Site Improvement Bond: A site improvement bond is important for the contractor. It is an insurance that a contractor must acquire when making improvements to an existing building.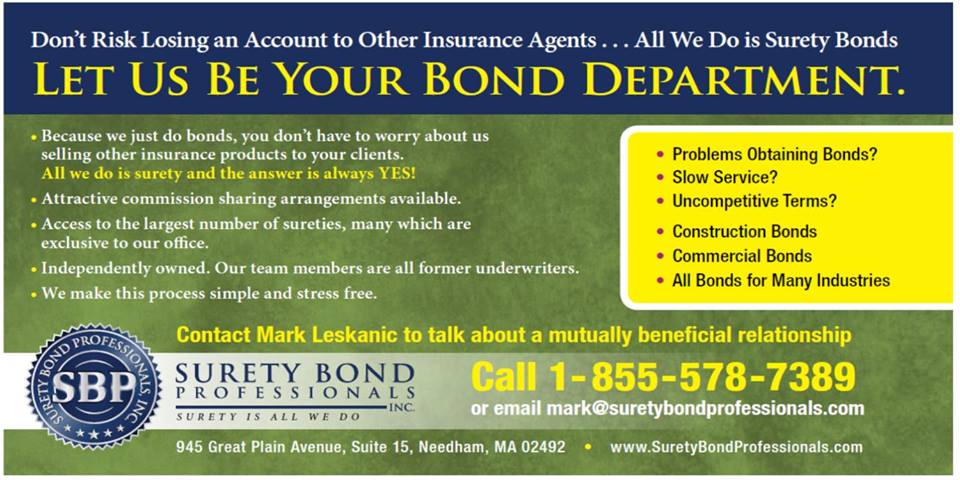 Author:
Christina
Viewed:
29 Views
Check Out All Of 's Blogs!
Comments: