What are the Top Properties of Customer Engagement Platforms
Posted: March 12, 2022 @ 4:29 pm
A customer engagement platform is a software, which helps companies to manage, analyze and optimize customer data. It is also a process of interacting with the customers through various digital channels to build a relationship with them. It also encourages the customers to get involved with your brand experiences.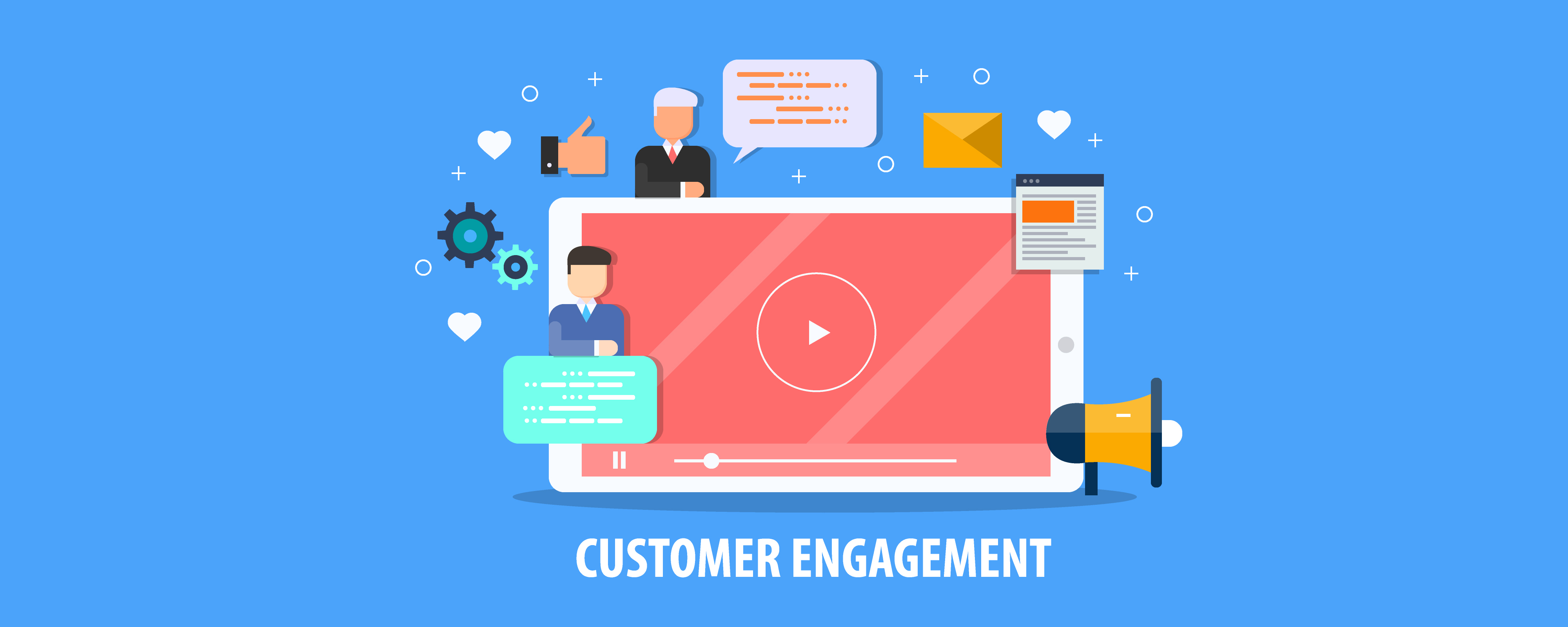 What are the Top Properties of Customer Engagement Platforms?
Digital customer engagement platforms allow the brand to connect all the customer data in one place and deliver a highly personalized experience for the customers.
The following are some top features of a customer engagement platform.
Meets the Customers:
A customer engagement platform empowers businesses to meet the customers with the messaging channels.
Enables Personalized Experiences:
In order to deliver personalized experiences, businesses need an efficient customer engagement platform. It also completes the performance with customer context like customer support, etc.
Support Remote Teams:
The best customer engagement platforms support the teams with the certain right tools in order to do their jobs. An engaging customer requires engaging employees.
Empowers the Customers:
Customers can self-serve, they get answers to simple questions when your agents don't have to spend time resolving repetitive issues.
Integrates With the Existing Software:
A customer engagement platform integrates with all kinds of tools and software for your teams. When different tools are connected, teams can do more with combined capabilities.
Easy To Set Up:
Customer engagement platforms are easy to set up and easy to use. It ensures to get a deep focus on engaging customers, instead of administrating a tool and training team for using it.
Can Be Easily Adjusted:
Customer engagement platforms are used in the business, uses for the development of the business. It collects all the customer data without any delay to make custom integrations.
Provides Better Customer View:
This platform unifies all the customer's data and offers an excellent personalized experience. A detailed view of customers helps the team, from marketing to customer support, and have a detailed understanding of your customers.
Arms Teams with Data:
This helps the customers to interact with the business and it gives clear insights in improving customer engagement.
Why Customer Engagement Platforms are so Important?
With the help of these platforms, businesses keep pace with customer expectations. It also offers companies to create customer loyalty and develop a long-term relationship with the customers. By engaging with the customers, these brands can create emotional connections with the customers. It can improve customer satisfaction, customer retention, and sales.
Conclusion
Digital customer engagement platforms help in gaining effective strategies for the customers in your organization. These engagement strategies will give you to achieve the ultimate goal of the business and keep the customers loyal and satisfied.
Author:
Mohamed Kalfan
Viewed:
80 Views
Check Out All Of 's Blogs!
Comments: