Want to Renovate the Floors? Try Out the Waterproof Vinyl Flooring for a Timeless Look
Posted: December 3, 2021 @ 11:07 am
Often people believe that the floors have nothing to do with interior beauty. However, interior designers have something else to say. Most such professionals believe that if the flooring material is not chosen properly, not only will it have a bad impact on the aesthetics but also the safety will be compromised. There are several elements using which floors are constructed. For example, concrete and cement are usually used for high traffic regions. Marbles, granites, and ceramic tiles are used indoors, mainly in living, kitchen, and lounge areas.
Out of all these materials, it is the waterproof vinyl flooring that has gained immensely popularity in the recent years. As most people are unaware about this flooring type and its benefits, we have decided on ourselves to bring the information out about it.
Three choices for flooring
There are three flooring options when you choose the waterproof vinyl material. These are:
Vinyl planks will resemble the hardwoods and they are perfect for long hallways, kitchens, bedrooms, and outdoor decks.
Vinyl tiles are available in different sizes. Therefore, they provide more coverage and you can use them in your living room, study room, lounges, and master bedrooms.
The vinyl sheets are perfect for bathrooms or any other area where moisture content is high. These sheets are completely water resistant.
Since you will have three waterproof vinyl flooring options, you can create different looks in your house and enhance the aesthetics. Even, you can use such flooring boards in different colours for your different rooms.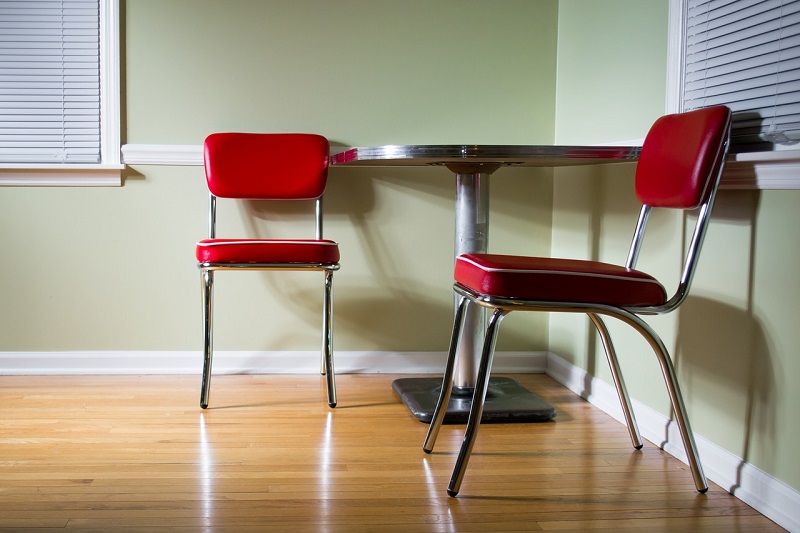 Stain and dirt proof
We know how irritating and frustrating it can be when you accidently spill your food on the floor and the stain doesn't go away. Sometimes, you cannot even clean these stains by your cleaner. That's where the waterproof vinyl flooring comes into the play.
These vinyl flooring materials are waterproof, and hence you can clean the stain and dirt easily. As moisture won't adhere to the surface, dirt and stains won't form hard crust. Thus, you can use a simple rug to wipe off the marks without damaging the floor.
Requires low to negligible maintenance
One of the major advantages of installing the waterproof vinyl flooring is that it requires almost zero maintenance. Cleaning the surfaces are easy and won't require professional help. Even if there is a mark or your pet has scratched the floor, use a simple rug to remove it.
Also, they are highly durable and hence, you won't have to replace it sooner. Thus, you can save a lot of money.
Versatile and quite stylish
The waterproof vinyl flooring is quite versatile in terms of style, design, and looks. For example, you can try out the dark colors with shades of black, brown, and ash for having a rustic appearance. If you want to go for some light shades then you can choose the washed brown or ash vinyl covers.
Furthermore, you can even combine different vinyl shades to create a diverse look. This will improve the overall flooring style.
Cheaper than hardwood
We have already discussed that the waterproof vinyl flooring resembles hard wood. Since it is extremely costly to install a wooden floor, you can go with the vinyl. They are cheap and affordable which will save a lot of money. Also, they can help you establish a similar look as that of wooden floors.
Conclusion
Vinyl covering is waterproof and can withstand medium to high traffic without succumbing to wear and tear. Thus, the floor will look immaculate for a long time. Also, you won't have to worry about installation because the process is not much complex.
Author:
zoehsewell
Viewed:
15 Views
Check Out All Of 's Blogs!
Comments: