Effective Pest Control Solutions for a Pest-Free Home in Perth
Posted: May 26, 2023 @ 3:51 am
Living in Perth, Australia, comes with its fair share of pest challenges. From common pests like termites, ants, cockroaches, and spiders, to rodents, these unwelcome guests can pose health risks and cause damage to your property. To ensure a pest-free home, it is essential to implement effective pest control solutions. In this post, we will explore various strategies and methods that can help you achieve a pest-free environment in your Perth home.
Having a pest-free home is essential for the well-being and comfort of you and your family. In Perth, where pests like termites, ants, cockroaches, spiders, and rodents can be a common nuisance, it is crucial to implement effective pest control solutions to maintain a healthy living environment. In this blog, we will explore various pest control methods and strategies that can help you achieve a pest-free home in Perth.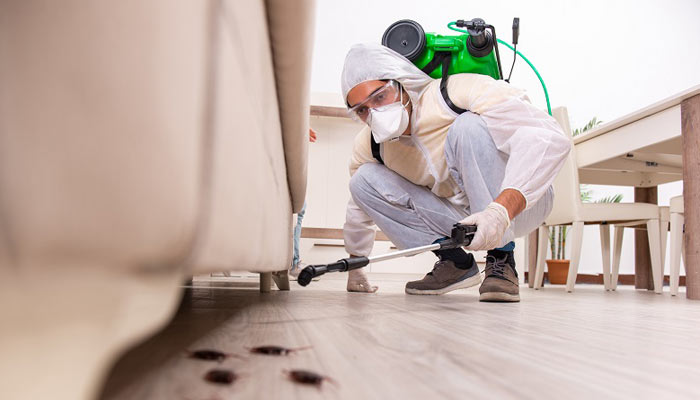 Understanding Common Pests in Perth
Perth is home to various common pests that can infiltrate your property and pose risks to your health and the integrity of your home. It is essential to understand these pests and the specific risks they bring:
Termites: Termites are a major concern in Perth, known for their ability to cause extensive damage to wooden structures. They feed on cellulose materials, including timber, and can weaken the structural integrity of your home if left unchecked.
Ants: Ants are highly adaptable and can invade your kitchen, pantry, and other areas in search of food. They can contaminate food and cause hygiene issues. Some ant species, like the bull ant, can also deliver painful bites.
Cockroaches: Cockroaches are notorious for their ability to survive in various environments. They carry bacteria and pathogens, contributing to allergies, asthma, and other health problems. Cockroach infestations require immediate attention to prevent the spread of diseases.
Spiders: Perth is known for its population of venomous spiders, including the redback spider and the white-tailed spider. While most spiders are harmless, their presence can still cause fear and anxiety, especially if they infest indoor areas.
Rodents: Rats and mice can find their way into homes, seeking food and shelter. They can cause damage to property, contaminate food, and transmit diseases through their droppings and urine.
Understanding the risks associated with these common pests is crucial for implementing effective measures of pest control in Perth. By being aware of their behaviors and potential harm, you can take appropriate steps to prevent infestations and protect your home and family.
Preventative Maintenance and Inspections
Regular inspection and prevention are key to maintaining a pest-free home in Perth. Here's why it's important and some tips to help you:
Importance of regular inspections: Conducting regular inspections allows you to detect pest problems early on, preventing them from becoming major infestations. It gives you the opportunity to identify signs of pest activity, such as droppings, gnaw marks, or unusual odors.
Tips for thorough home inspections: Start by inspecting the exterior of your home, checking for cracks, gaps, and openings that pests can use as entry points. Pay attention to areas around windows, doors, utility pipes, and vents. Inside, inspect basements, attics, and crawl spaces. Look for signs of pest activity in storage areas, cabinets, and dark corners.
Sealing cracks, gaps, and openings: Once you identify potential entry points, seal them properly to prevent pests from entering your home. Use caulk to seal cracks and gaps in walls, windows, and doors. Install door sweeps and weather stripping to close gaps at the bottom of doors. Repair damaged screens and ensure all vents have proper coverings.
By conducting regular inspections and sealing potential entry points, you can significantly reduce the risk of pests invading your home. Prevention is key to maintaining a pest-free environment and ensuring the comfort and safety of your household.
Providing professional pest control services
When it comes to effective pest control in Perth, hiring professional pest control services offers numerous benefits:
Expertise and specialized tools: Professional pest control technicians have the knowledge and expertise to identify and deal with different types of pests effectively. They are trained in the latest pest control techniques and have access to specialized tools and equipment that may not be readily available to homeowners.
Customized treatment plans: Professional pest control companies assess the specific pest issues in your home and develop customized treatment plans tailored to your needs. They understand the behavior and habits of different pests, allowing them to target the root cause of the infestation and provide long-term solutions.
Ongoing pest management: Professional pest control services offer ongoing pest management programs to ensure that your home remains pest-free in the long run. They provide regular inspections, preventive measures, and follow-up treatments as needed to maintain a pest-free environment.
By hiring professional pest control services, you can benefit from their expertise, specialized tools, and customized treatment plans. They provide comprehensive solutions and peace of mind, knowing that your home is effectively protected against pests.
Maintenance and Prevention on an Ongoing Basis
Ongoing maintenance and prevention are essential for maintaining a pest-free home in Perth. Regular upkeep and preventive measures can help eliminate favorable conditions for pests and minimize the risk of infestations.
This includes regular cleaning and sanitation practices to remove food debris and potential attractants. Proper waste management, such as using sealed containers and disposing of garbage promptly, is crucial in preventing pest access to food sources.
Additionally, regular outdoor maintenance, such as trimming bushes and trees, removing standing water, and sealing cracks and openings, can prevent pests from entering the property.
By implementing these ongoing maintenance and prevention strategies, homeowners can create a hostile environment for pests and ensure a pest-free living space.
Conclusion
Creating a pest-free home in Perth requires a proactive and multi-faceted approach to pest control. By understanding the common pests in the area and implementing regular inspections, you can identify and address pest issues early on. Professional pest control services and integrated pest management strategies offer effective and sustainable solutions. Prioritizing safe and responsible pest control practices ensures the well-being of your family and the environment. Remember, ongoing maintenance and prevention are key to maintaining a pest-free home.
Author:
TMO Pest and Weed Management
Viewed:
2 Views
Check Out All Of 's Blogs!
Comments: