Co Living Space
Posted: April 9, 2021 @ 7:33 am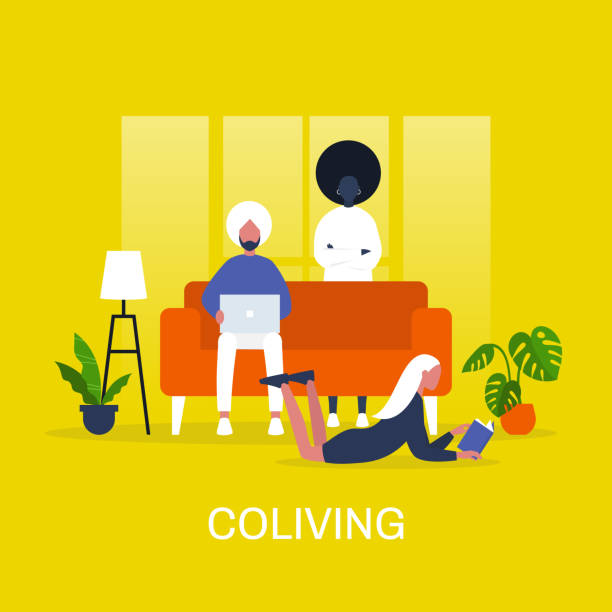 You're a single person with a demanding career that leaves you with no spare time. You're looking for a place to stay that has all of the amenities while still taking care of the upkeep. More importantly, you don't want to pay for spaces that you don't use too much but can't do without. You look for single rooms and studio apartments that don't live up to your standards.
Welcome to the rapidly gaining popularity in parts of the Western world of co living spaces, which include all a single individual desires without the hassle of upkeep. Furthermore, the ambiance and amenities on offer far outweigh what a single bedroom space could offer. The co living space proposes to bring together individuals with common lifestyles and inclinations by allowing group living and providing a variety of facilities and attractions. The idea of co-living entails providing tenants with amenities such as a shared kitchen, utility room, lounge area, and a common work zone. This is in addition to each resident's private bedroom and bathroom. The idea is based on figures that show single working people spend just three quarters of an hour a day in the kitchen and living room, while they spend an average of nine hours in the bedroom.
Given that the bedroom only accounts for around 40% of the overall rental expense, it makes sense to have the less-used spaces shared by many individuals in order to share the rental, utility, and maintenance costs. The co living space aims to accomplish this while also integrating the spaces with additional amenities and services such as housekeeping, laundromat, entertainment, protection, and repairs and maintenance. The nature of the facilities on offer, which are more akin to a classy hotel or serviced apartment without the high cost, is an intriguing feature of the co living spaces. Given the diverse backgrounds, lifestyles, and inclinations of the co-sharers of the house, a question that instantly comes to mind is how to create a harmonious living atmosphere. To address this issue, smart shared spaces are designed and pitched for tenants who share common interests, inclinations, and desires, and co-living provides an opportunity to meet and live with people who share similar ideologies.
Author:
john
Viewed:
28 Views
Check Out All Of 's Blogs!
Comments: