If you're just starting your love affair with photography, you'll be amazed at the intricacies of equipment, terms, application, attachments, and more. Photography is more than camera and lens, and it can be intimidating to venture into this world.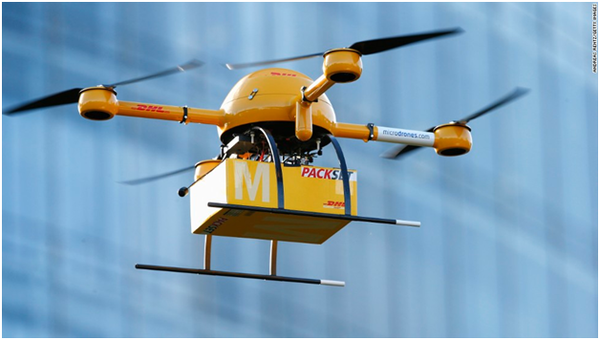 Thankfully, there are many resources to obtain information to understand all the technical jargon. They are a big help in getting you acquainted with the best cameras for aerial photography, especially with lenses. Since some manufacturers do not include camera lens information that they should to educate the users, it's wise to do your own research to equip you with all the important details there is about lens. In this article, Nikon and its products are used as template to help you achieve a clearer picture of the subject.
Incidentally, some of the websites where you can glean information about the latest in camera trends and technology also feature world news and new Netflix movies, making them very useful. If you plan to watch on TV but don't know what's on, you should check out those sites.
Brand: It is the name of the product. In this case, it's Nikon. The Nikon camera body can be fitted with different types of lenses. However, this means that the lenses must be products also manufactured by Nikon. This is called "first party" lenses that will only fit the camera bodies of the same brand. There are other companies making standard lenses called "third party lens" which can fit many different brands and their models. Some popular names of manufacturers of third party lenses include Tamron and Sigma.
Motor in the Lens: The newest version of lenses released by Nikon is the AF-S or autofocus, silent wave motor. A built-in motor focuses the lens.
Lens: There are two types of lens in the Nikon family: micro or macro lens. Glass: If you look closely at the camera glass, there's some letters written on to it to mean something. For example, ED which means "Extra Low Dispersion" in the Nikon lens. However, a different meaning can be given by another manufacturer and may not be even written on their lens. It is important to remember that whatever letter appears on the glass, there's a meaning behind it.
Filter: Every lens has a null sign to indicate the filter size it requires. If the number shows 58, it means the Nikon lens will fit to a 58mm filter.
Focal Length: One of the most important camera lens information is the focal length. The number next to "mm" refers to the lens' focal length. Usually, it is combined with aperture details to assess the lens' capabilities.
Aperture: Information about information can be seen on the lens in ratio form. For example, the Nikon 105 mm f/2.8G has an aperture value of 2.8. This means the amount of light that gets into the camera at a particular shutter speed. The lesser the aperture value, the faster the lens will be. The aperture is usually indicated as f/2.8, with F as f/stop or f/value, just the same when you say aperture value.
Distance Index Scale and Index. This is to measure the approximate distance the camera can focus. This feature is a particularly valuable tool for manual focusing. It is also useful to determine the depth of field of the subject and the aperture to be set.
Photography is not just art. It's also science. Fortunately, there's more camera lens information that you need to learn to become a savvy photographer. It only takes patience to know most of them to shoot pictures like a real pro.
Author:
Annie Cox
Viewed:
214 Views
Check Out All Of Annie Cox's Blogs!
Comments: